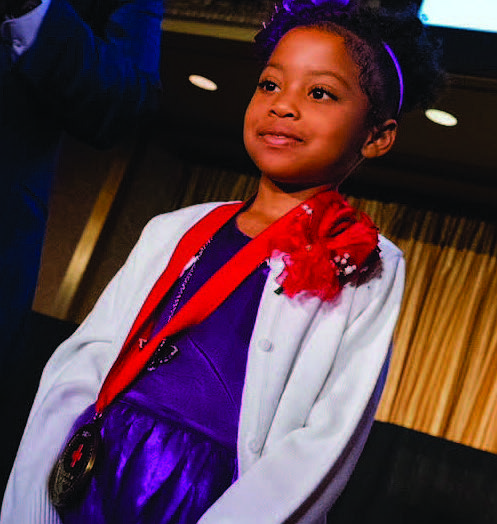 Nine-year-old Olivia Shorter (pictured) from Matteson recently hosted her annual Olivia's Sickle Cell Awareness Party to celebrate her birthday and to bring awareness to the realities of sickle cell disease which she has lived with since she was born. Photo Credit: Provided by the family of Olivia Shorter
Stories this photo appears in:

A 9-year-old resident from Matteson, Oliva Shorter, recently hosted her third annual Olivia's Sickle Cell Awareness Party at the Matteson Community Center. Like the children who will benefit from the party, Olivia lives with sickle cell disease and before her 7th birthday, she decided she no longer wants to have a party for just herself, but a party for all the kids living with sickle cell disease.