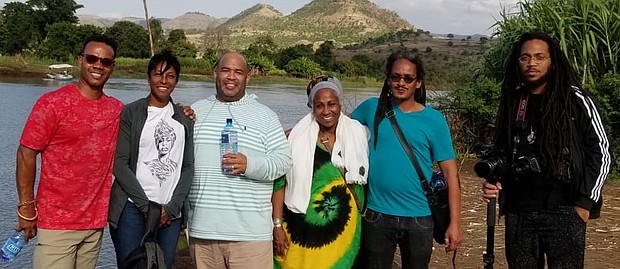 The owners of Gallery Guichard in Bronzeville have extended a rare opportunity for friends and patrons to travel with them to Ethiopia and experience the country's art, culture, and history. Photo Credit: Gallery Guichard
Stories this photo appears in:

The owners of Gallery Guichard recognize the importance of exploring African countries and have had their own personal experiences traveling to places like Senegal and the South African Eastern Cape. ArtCation will further expand on these opportunities, support their mission to expose patron to cross-cultural experiences, and allow friends and family to join them in the exploration of the rich art of the African Diaspora.