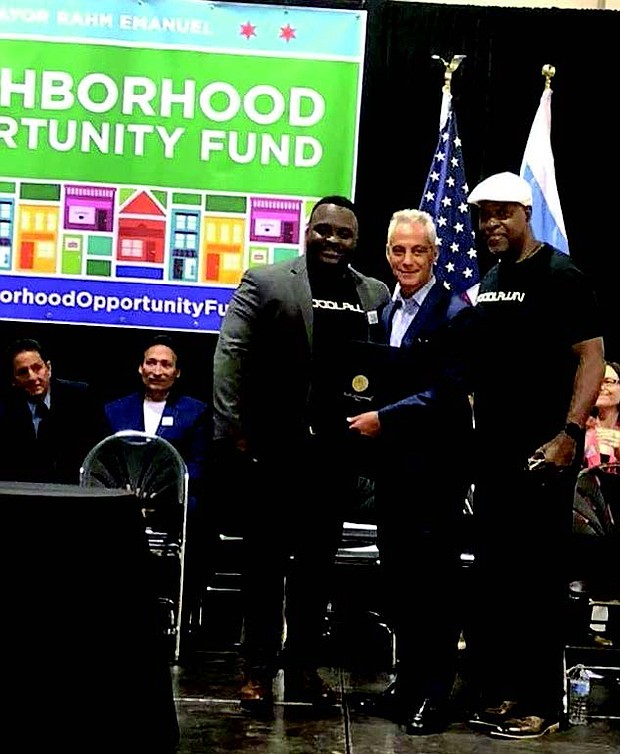 The Woodlawn, located at 1200 E. 79th St. in Avalon Park, is a unique facility that incorporates elements of an event space, pop-up shop, commercial kitchen, and podcast studio all under one roof. The owner, Donnell Digby (left) has created the space to be whatever the community needs and has made it available for public use. Photo Credit: Provided by The Woodlawn
Stories this photo appears in:

Woodlawn owner Donnell Digby created The Woodlawn in Avalon Park, to be whatever the community needs "After moving back, I started to realize there are a lot of big gaps in our community for resources and outlets and activities for young adults and kids to do and that's where The Woodlawn kind of came into creation for me," said Digby.