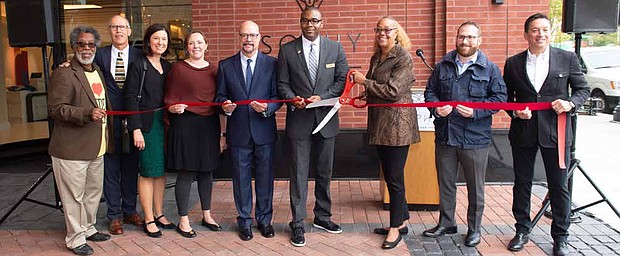 The SOPHY Hyde Park is now open for business after an official ribbon cutting ceremony was held. The brand new boutique hotel is located at 1411 E. 53rd St. near the University of Chicago. Photo Credit: SOPHY Hyde Park
Stories this photo appears in:
A ribbon cutting ceremony was recently held for the SOPHY Hyde Park, a brand new 98-room boutique hotel in Chicago's historic Hyde Park neighborhood. The hotel was co-developed by SMART Hotels LLC and The Olympia Companies and is managed by Olympia Hotel Management.