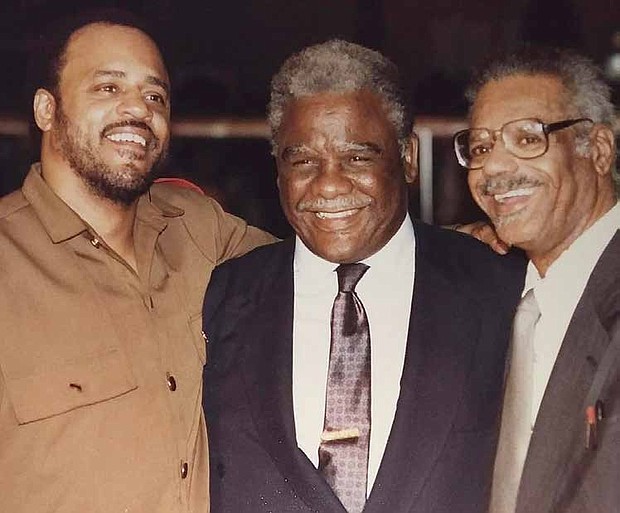 Conrad Worrill (left) worked with Mayor Harold Washington (middle) and Lu Palmer (right). Photo Credit: Provided by Conrad Worrill
Stories this photo appears in:

Conrad Worrill is a highly regarded African American writer, educator, and activist from Chicago. Worrill was also a friend of the late Chicago Mayor, Harold Washington who died in office 31 years ago. In honor of the anniversary of Mayor Washington's death, Worrill took the time to recall some of his memories and spoke on how the political climate has changed from then to now.