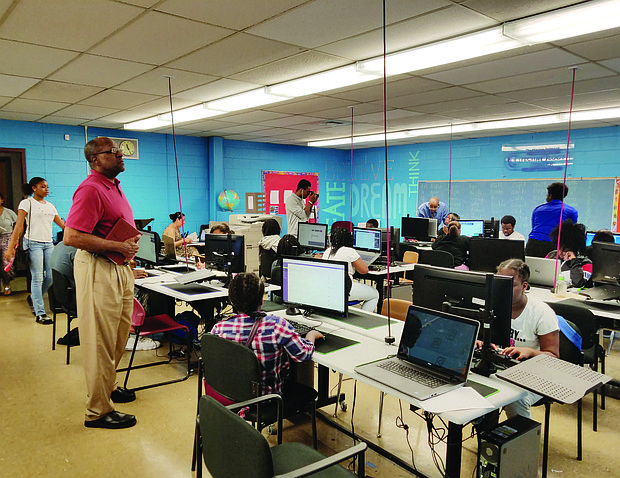 St. Agatha Catholic Parish in North Lawndale has found a way to repurpose the building that once housed the
St. Agatha Catholic Academy to better serve the community. The school closed in 2016 and shortly after became the Church's Winslow Redmond Technology Center where several community programs currently operate.
Stories this photo appears in:

"We saw that the school was going to eventually close and so it was a matter of deciding what our mission would be from that point forward?" said Father Larry Dowling, pastor of St. Agatha's. "In a lot of ways I think it was a natural transition for us because of the violence in the community, it seemed like a natural flow for us to outreach into the community to impact families. We work with families in our own parish, but also local families in the community. We serve about 700 families in the community through various programs throughout the year." Several outreach programs have found their home in the Technology Center.