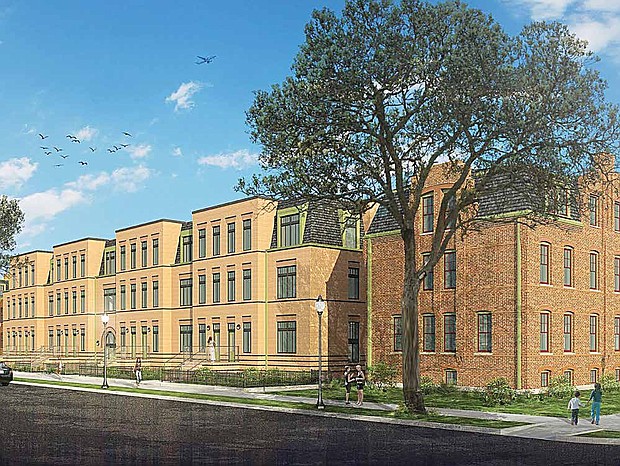 Artspace, Pullman Arts, and Chicago Neighborhood Initiatives recently announced that they will break ground on the Pullman Artspace Lofts (pictured) in Spring of 2018. The housing development will be located on Langley Ave, just south of 111th St. and is a unique combination of historic preservation and modern construction. Photo Credit: Santec
Stories this photo appears in:

This is a rare project because it includes the construction of a new building on an empty lot and the restoration of two historic buildings on either side of the lot, according to the Pullman Artspace winter update on the project.