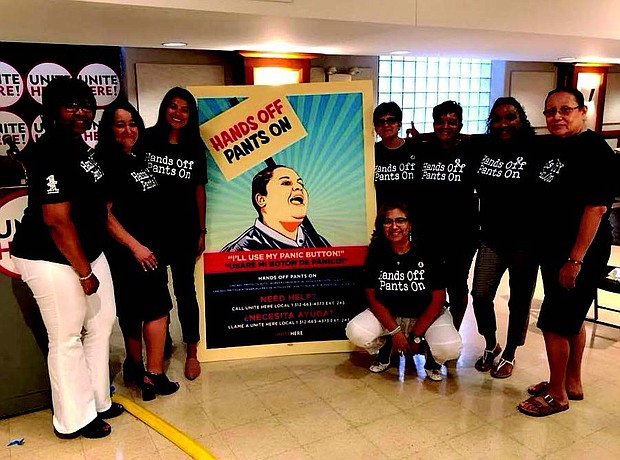 8th Ward Alderman Michelle Harris celebrated the Hands Of, Pants On ordinance taking effect at a July 1 press conference. The ordinance provides a panic button and new protections for hotel workers. Photo Provided by the Office of Alderman Michelle Harris.
Stories this photo appears in:

Starting on July 1, a new city ordinance went into effect known as the Hands Off, Pants On ordinance. The new safety measure provides certain hotel workers in Chicago with panic buttons that would allow them to call for help if they were in a dangerous situation while at work. Michelle Harris, Alderman of Chicago's 8th Ward, was instrumental in passing the new safety measure.