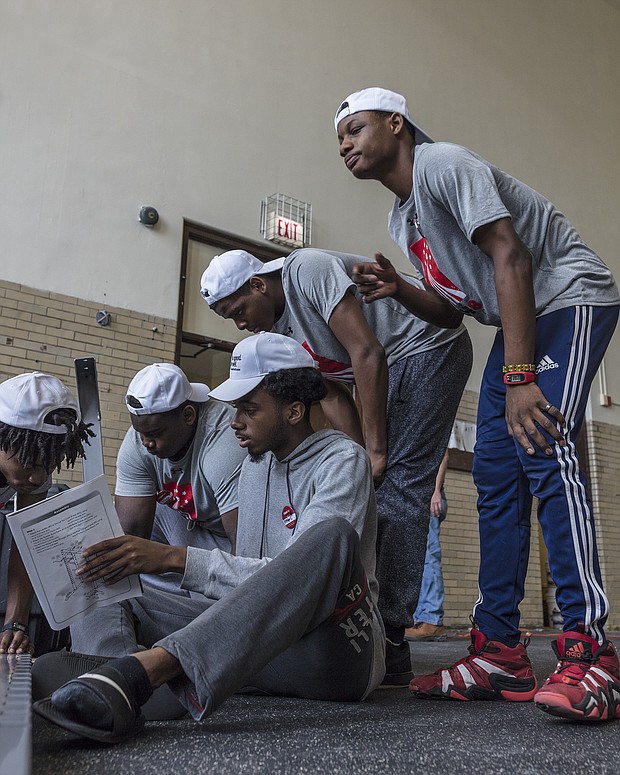 Austin College and Career Academy High School, 231 N. Pine Ave., recently received needed improvements to their weight room, dance studio, locker rooms, and courtyard with the help of student volunteers, volunteers from the local United Healthcare chapter, and the Team8 Tour. Photo Credit: CBS EcoMedia/Eric J. Smith
Stories this photo appears in:

The Team8 Tour is a national campaign that encourages young people across the country to make healthy choices, build character and learn critical life lessons to inspire them to be catalysts for positive social change. The initiative is led by the Cal Ripken, Sr. Foundation, UnitedHealthcare, and CBS EcoMedia and will travel to eight cities, including Chicago, across the country to engage volunteers in support of high schools and local community centers.