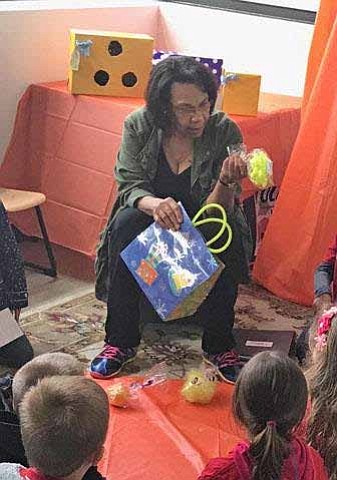 Playwright and director Gloria Bond Clunie with children at a recent workshop reading of the the
world premiere play, My Wonderful Birthday Suit!
Stories this photo appears in:

It's a magical birthday party - and you're invited! Step inside an enchanted room in The Land Beyond The Rainbow, where Ooblahdee, Oblahdah and Shebobshebe are surrounded by birthday cards, colorful balloons, beautifully wrapped presents and the splendiferous Thinking Tree. But when hurtful words about skin color slip out, a birthday party among best friends becomes a charming story about how to appreciate outer beauty and celebrate the remarkable gifts inside each of us.