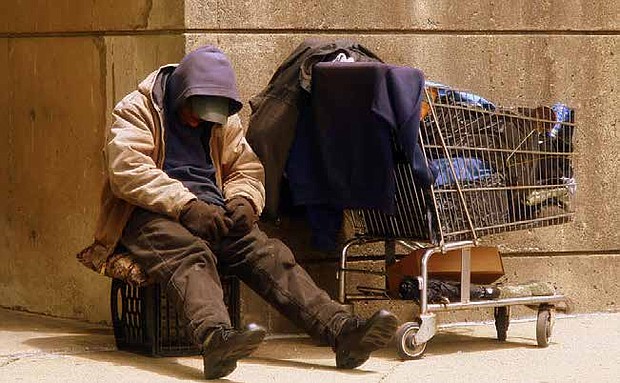 The annual Point-in-Time Homeless Count will take place on Jan. 25. Chicago residents are encouraged to volunteer to walk different areas of the city at night to engage homeless people who are not in a shelter. This count is conducted to determine how many homeless people are living in the 50 Wards of Chicago. Photo Credit: Matthew Woitunski
Stories this photo appears in:

The Point-In-Time Homeless Count provides the Chicago Department of Family and Support Services (DFSS) with a "snapshot" of Chicago's homeless population. The data gathered on homeless people in Chicago serves as a basis for federal funding, for service and resource planning, and to raise public awareness about homelessness.