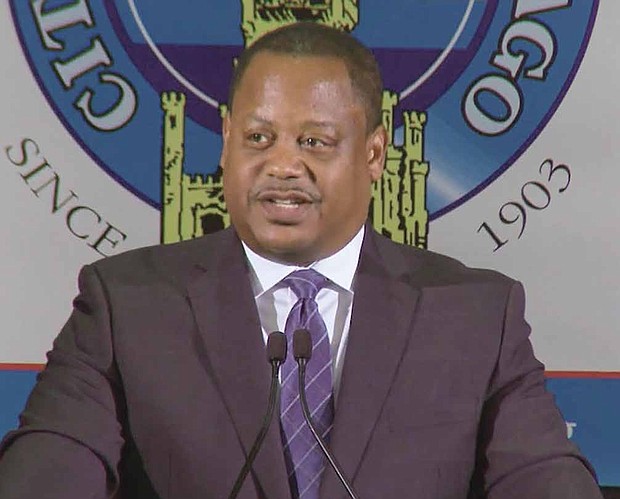 Sixth Ward Alderman, Roderick Sawyer, was recently featured as the guest speaker at the City Club of Chicago's forum on civic and public affairs. He spoke about significant challenges faced by minority communities and minority business owners.
Stories this photo appears in:

Sawyer focused heavily on the reform of Chicago's Minority owned Business (MBE) Procurement Program, which provides a greater opportunity for minority-owned businesses to receive city contracts. This program creates new opportunities in middle-class minority communities that have seen record levels of disinvestment over the last several years, according to Sawyer.