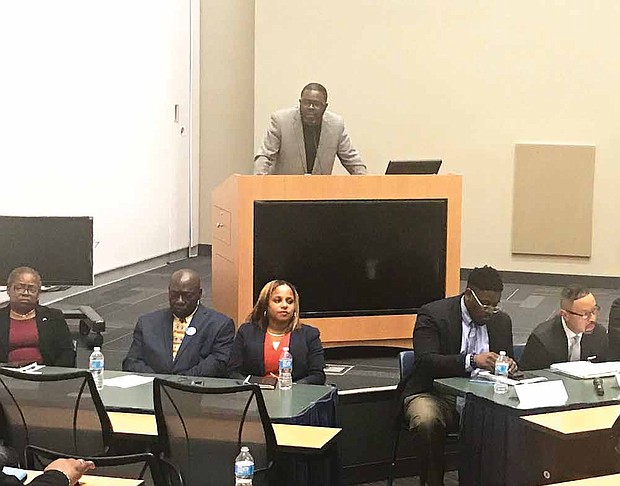 Election day is March 20. Six of the eight candidates running for Cook County Commissioner of the
third district came together at a recent public forum where they answered questions about their positions and how they would use the seat to make a difference. Photo Credit: Katherine Newman.
Stories this photo appears in:

The big question of the night centered around each candidate explaining their top legislative priorities as a Cook County Commissioner.