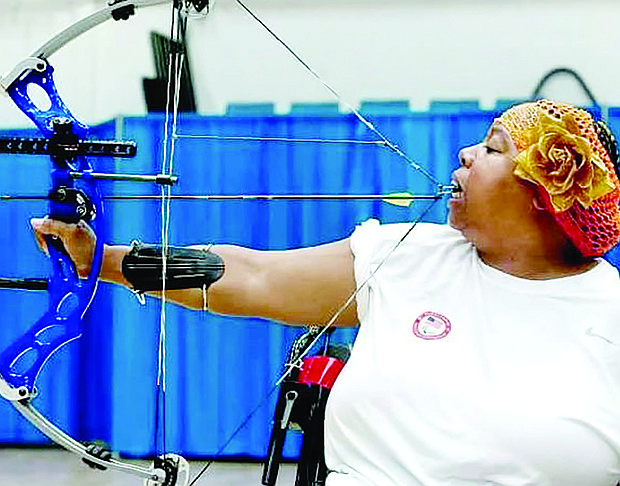 Babette Peyton has already won 105 medals over the last five and a half years and has competed across the country and began to travel the world. Peyton is actively training to compete for a spot at the 2020 Summer Paralympics in Tokyo.
Stories this photo appears in:

Growing up in the projects of Hyde Park and Chatham, Peyton watched many of her family members enlist in the military. Eventually, she followed their examples and joined the military herself.