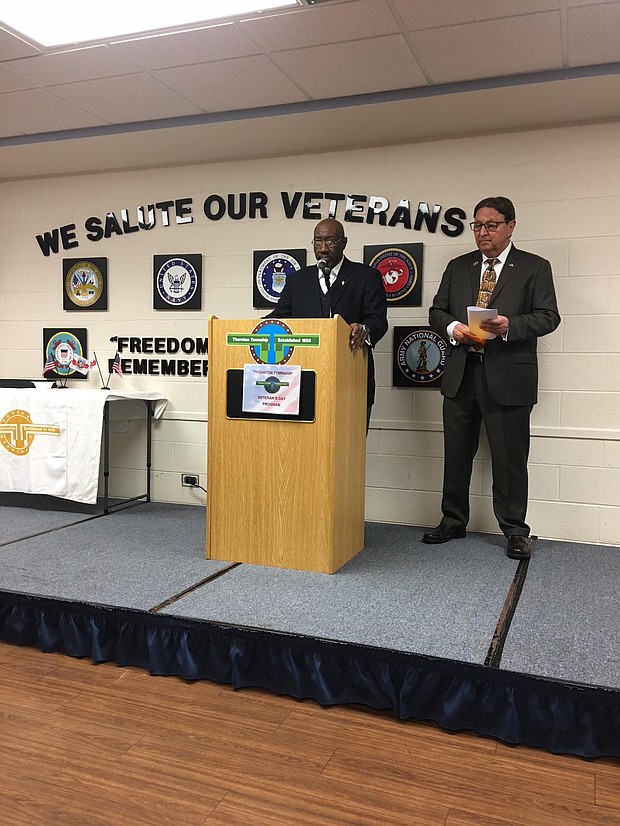 Pictured are Tony Land (behind Podium) and Thornton Township President Frank M. Zuccarelli
Stories this photo appears in:

Historically according to the U.S. Department of Veterans Affairs, in 1975, President Gerald R. Ford signed Public Law 94-97 (89 Stat. 479), which stated that Veterans Day would again be observed on November 11 from 1978 onwards. Veterans Day is still observed on November 11.