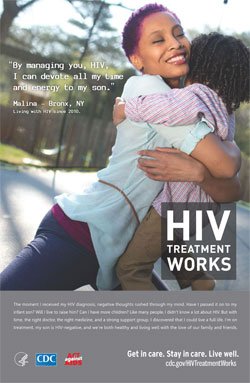 African American women face a number of challenges that contribute to their higher rates of HIV infection. Among other factors, the greater number of people living with HIV (prevalence) in a community can increase the risk of HIV infection with each new sexual encounter.
Stories this photo appears in:

National Women and Girls HIV/AIDS Awareness Day is a time each year when organizations and communities across the country come together to help women and girls take action to protect themselves and their partners from HIV – through prevention, testing, and treatment. The observance is sponsored by the Office on Women's Health of the U.S. Department of Health and Human Services.