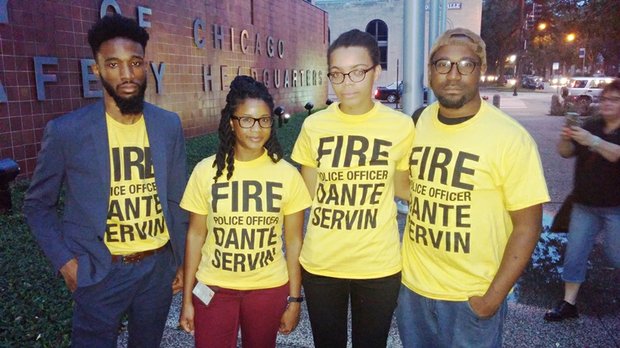 Members of Black Youth Project 100 wear t-shirts demanding the firing of Chicago police officer Dante Servin.
Stories this photo appears in:

Civil rights groups including the Black Youth Project 100 and the Southside Organization for Unity and Liberation (SOUL) have been protesting at Chicago Police Board hearings, calling for the city to fire officer Dante Servin. Last week, those groups, along with many others, protested in front of the Chicago Police Department (CPD) headquarters to renew their demands for Servin to be fired for killing Rekia Boyd.