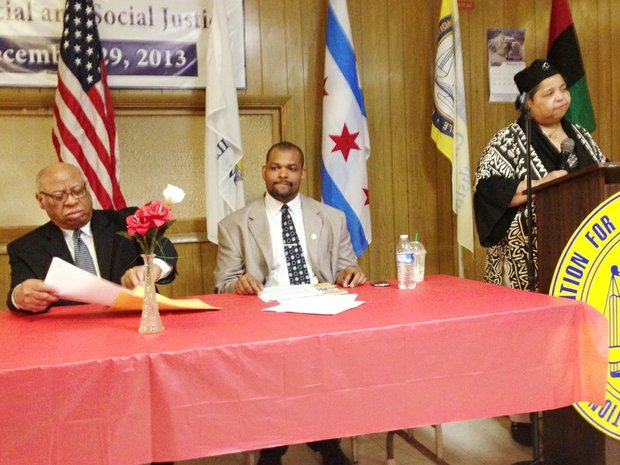 L-R John Clark, president/CEO, Reggio's Pizza, Inc.; Criminal Justice Specialist for the Criminal Justice Division of the NAACP National office Carlton T. Mayers, II and NAACP Chicago Southside Vice President Brenda Sheriff.
Stories this photo appears in:

Racial profiling. It's a hot topic and a problem that is constantly debated locally, nationally, perhaps even internationally, yet there never seems to be a rock solid solution or answer to the issue.