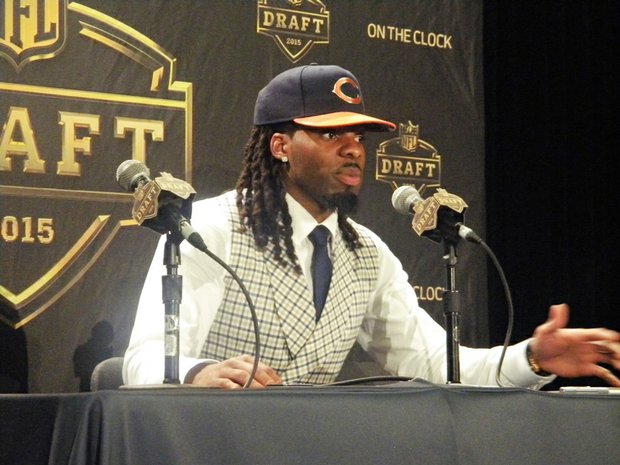 Chicago Bears 2015 first round pick, Kevin White, addresses the media.
Stories this photo appears in:

At the 2015 National Football League (NFL) Draft, the Chicago Bears chose West Virginia University (WVU) wide receiver, Kevin White, as their first pick. The Bears were seventh in line in terms of the 32 NFL teaming choosing new players during the draft.