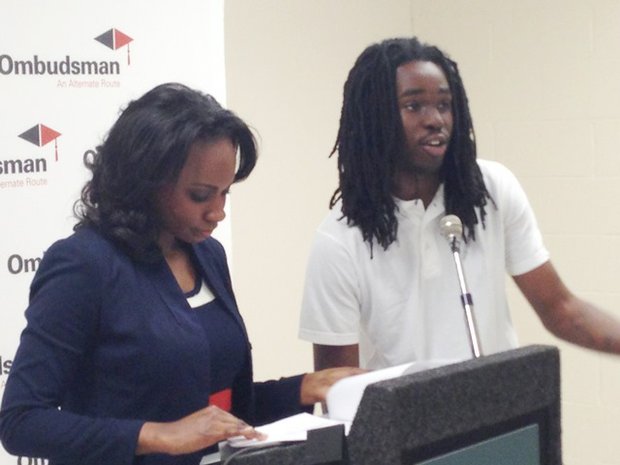 At Ombudsman Chicago South's (OCS), 6057 S. Western Ave., celebratory breakfast last week, WGN-TV reporter Courtney Gousman asked OCS student Baron Bass about his life and how he came to be a student at OCS. Ombudsman Chicago South is a Chicago Options School program that specializes in providing academic assistance to youth who are seeking their high school diploma.
Stories this photo appears in:

As a thank you to supportive community stakeholders, Ombudsman Chicago South, 6057 S. Western Ave., held a celebratory breakfast last week where Ombudsman Chicago South and Ombudsman Educational Services personnel joined Chicago Public Schools (CPS) representatives, Ombudsman Chicago South students, and community members to acknowledge the progress the school has made thus far.