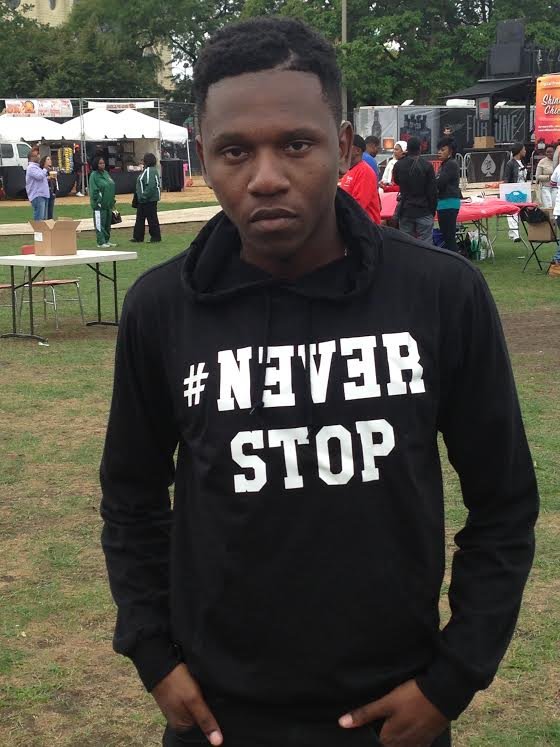 "Everybody's message is peace and one Chicago which is a great thing. I feel like this is having a positive effect and if it happens every year it's going to bring more and more people and at least for one day be one city…we can all be one." - Dexter Matthews, a Northern Illinois University (NIU) student whose stage name is, Matt Muse, who was chosen to perform at the AAHH! FEST.
Stories this photo appears in:

The first ever AAHH! FEST presented by Chicago rappers Common, Kanye West and Che "Rhymefest" Smith on Sept. 21 at Union Park, 501 W. Randolph St., provided a platform for local artists to showcase their talents and promoted peace and positivity.