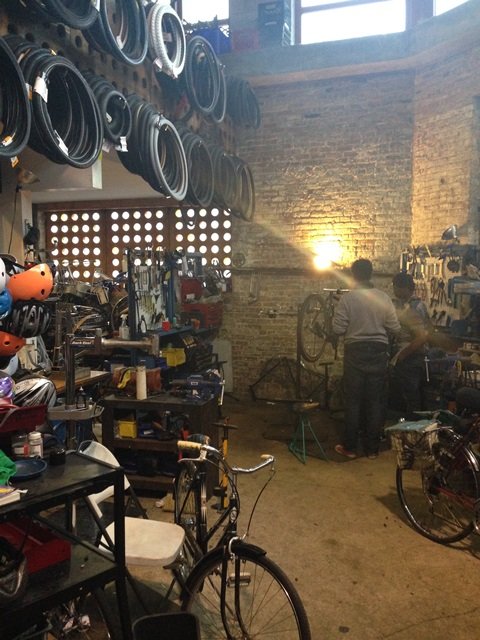 The Experimental Station is an independent, not-for-profit organization that through grants, public/private donations produce lectures, exhibits, events, programs, and cultural projects for the community at-large.
Stories this photo appears in:

Housed at the Experimental Station's bike shop at 6100 S. Blackstone Ave. in Chicago, Blackstone Bicycle Works Program (BBWP) is a youth education program of the Experimental Station. It's a bike shop dedicated to promoting ecological practices and empowering youth, teaching mechanical skills, job skills, and business literacy to boys and girls from the underserved Woodlawn neighborhood and Chicago's broader south side.