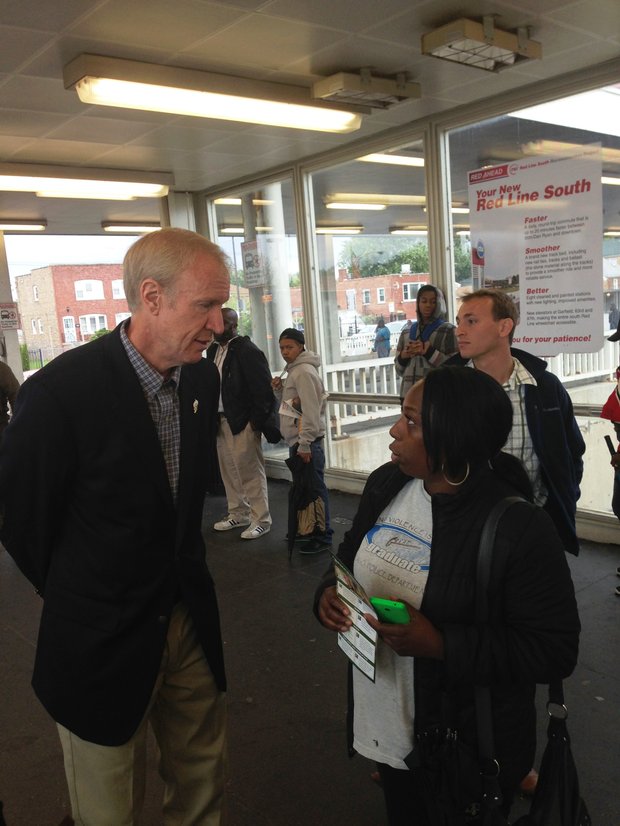 In this photo taken on Sept. 15, governor-elect Bruce Rauner, makes a campaign stop to greet potential voters at the 95th & Dan Ryan bus/train terminal. Bruce Rauner defeated incumbent governor, Pat Quinn, by a margin of 7% or roughly 49,000 votes according to the Cook County Clerk's office as of Nov. 10.
Stories this photo appears in:

On Nov. 6, as one of his first public acts as governor-elect of Illinois, Bruce Rauner, announced campaign supporters, Pastor Corey Brooks, New Beginnings Church of Chicago, 6620 S. King Dr. and Rev. James Meeks, Salem Baptist Church of Chicago, the House of Hope, 752 E. 114th St. as members of his transition team. The clergymen are slated to assist him as he prepares to be sworn in and take office on Jan. 12, 2015.