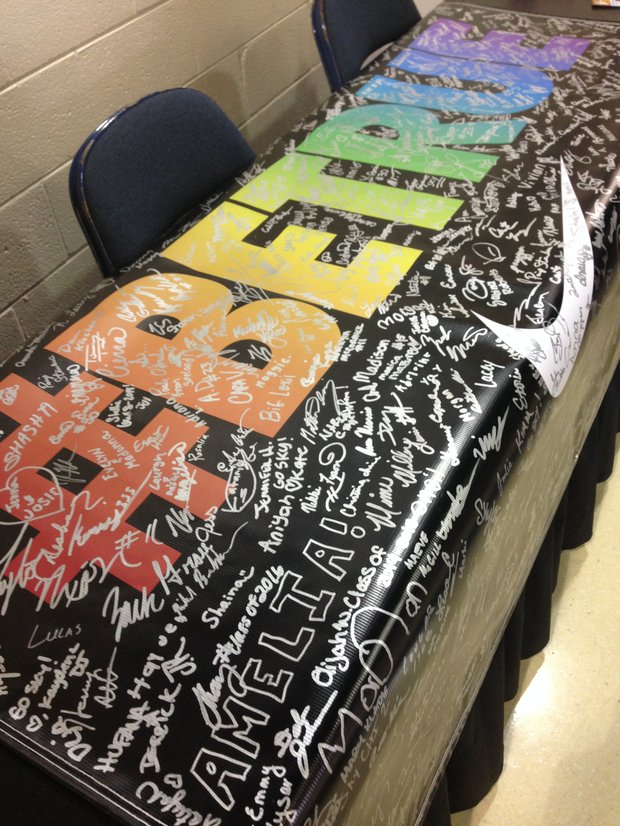 Attendees at the Chicago Sky's Pride game signed full length "#BeTrue" banners as part of Nike's #BeTrue campaign which highlights inclusion in sports and supports the LGTB community within the WNBA.
Stories this photo appears in:

On Sunday, the Chicago Sky hosted the Tulsa Shock at the Allstate Arena, 6920 N. Mannheim Rd., Rosemont, IL, and held a post-game networking event and panel discussion about LGBT (Lesbian Gay Bi-Sexual Transgender) athletes and their fight for equality in both professional and amateur sports. The reception was in honor of the WNBA's (Women's National Basketball Association) Pride campaign, a new national platform celebrating inclusion and equality, while combating anti-LGBT bias which is sponsored by COVERGIRL.