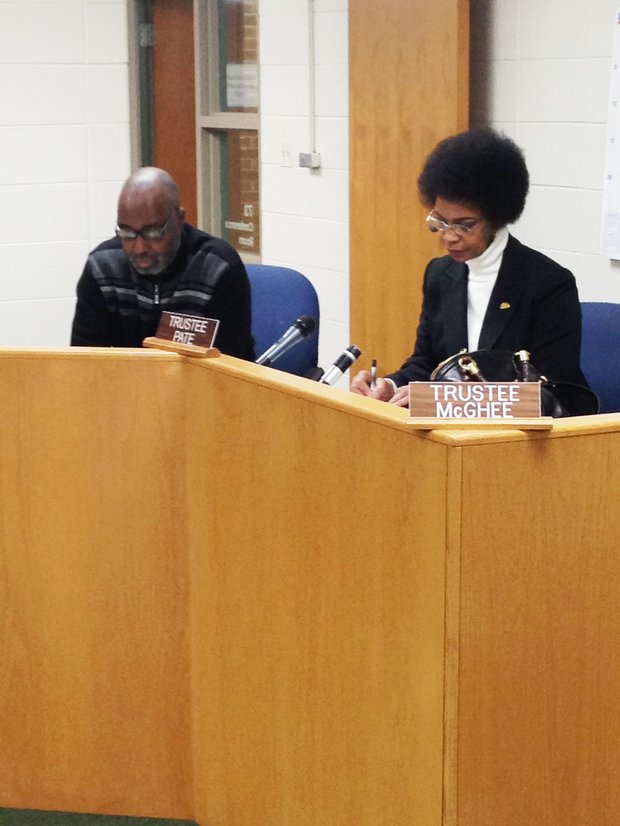 Village of Hazel Crest Trustees Kevin Moore and Susan Pate ask the Hazel Crest Police Department questions about the potential crime involved with allowing a new pawn shop to open up in the area.
Stories this photo appears in:

Village of Hazel Crest officials talked with local residents and business owners last Thursday during a public meeting to discuss lifting the current moratorium on issuing business permits/licenses to pawn shops and cash-for-gold enterprises. The village's moratorium or, temporary prohibition of issuing licenses to pawn shops and cash-for-gold ventures, has been in effect for a year. It now must be reviewed by the Village of Hazel Crest's President and Board of Trustees but the fate of the moratorium, according to village officials, will be decided mostly by concerned citizens.