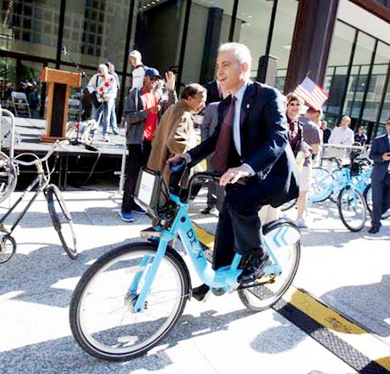 Mayor Rahm Emauel tries out a Divvy Bike during the program's rollout last year.
Stories this photo appears in:

For those of you who are unfamiliar with the Divvy Bikes program, it is a system provided by the Chicago Department of Transportation (CDOT) where bikes are rented to users for 30 minute intervals and returned to one of the network of docking stations located throughout a city as part of a bike sharing system. The bikes are rented for 30 minute intervals in order to insure all riders have a bike available to them. CDOT received initial funding for Divvy through federal grants and the City's TIF funds.