Upcoming Comedy For A Cause Event Raises Funds For Families Impacted By Gun Violence
9/18/2019, noon | Updated on 9/18/2019, noon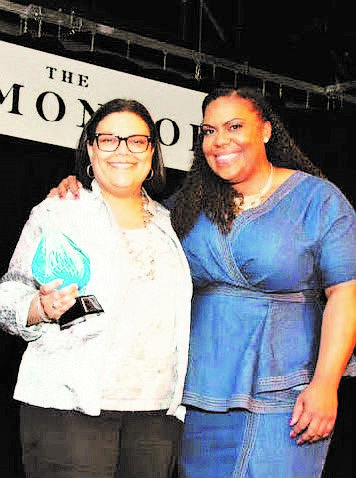 Upcoming Comedy For A Cause Event Raises Funds For Families Impacted By Gun Violence
BY KATHERINE NEWMAN
A south side nonprofit, Centers for New Horizons, will soon host its second annual Comedy for a Cause fundraiser on Sept. 19 from 6 p.m. to 10 p.m. at The Promontory, 5311 S. Lake Park Ave., in Hyde Park.
Centers for New Horizons is a community-based nonprofit organization that provides programming at seven different locations throughout the south side of Chicago and is based in the Bronzeville community. The organization was founded in 1971 to assist children, youth, and families in becoming self-reliant and that is still their goal to this day, according to information provided by Centers for New Horizons.
"We're an organization headquartered in Bronzeville but we service the entire city through a variety of case management services and supportive services for families. Most of our families are very vulnerable and high-risk families that are living in poverty throughout the city of Chicago in some of the most high crime neighborhoods," said Christa Hamilton, CEO and executive director of Centers for New Horizons.
The organization works with children as young as six weeks old and provides supportive services for all stages of life all the way up to family and senior services.
The upcoming Comedy for a Cause event will be hosted by Leon Rogers and is a fundraiser to support and develop more trauma-informed training for the Centers for New Horizons staff. The fundraiser will also help the organization to continue providing emergency resources to the families that have been affected by gun violence.
"One of the goals of our fundraiser is to be able to train our staff to become more trauma-informed. What that means is, when you're working with individuals that are dealing with high levels of trauma, you don't necessarily approach things the same way," said Hamilton. "We have over 200 employees and we don't have the funding to give them that training, so one of our goals is to be able to raise money to help our staff become trauma-informed and better serve the client."
Centers for New Horizons has reported that 35 percent of the young people they work with are dealing with homelessness and 70 percent have lost a friend or family member to gun violence. Additionally, 65 percent of the adults who receive services indicated to the organization that they feel unsafe in their neighborhoods.
"Our work is heavy, our work is no joke, and my staff is very passionate about what they do. This event is a day for them to just unwind and enjoy a light-hearted celebration of our work. We thought the best way to do that would be through laughter," said Hamilton. "The humor is really just a good contrast to the daily work that we do and a good way to unwind."
To learn more about Centers for New Horizons and the upcoming Comedy for a Cause event visit www.cnh.org.