Nonprofit Organization Works To Rebuild After Fire Destroys Headquarters
9/18/2019, noon | Updated on 9/18/2019, noon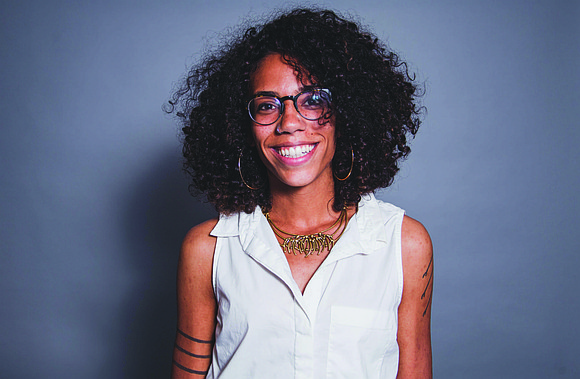 Nonprofit Organization Works To Rebuild After Fire Destroys Headquarters
BY KATHERINE NEWMAN
After experiencing a fire and having their headquarters condemned and demolished, Assata's Daughters founder, Page May, did what was necessary to make sure the nonprofit organization's programming continued throughout the summer. This meant May had to host programs outside, in her apartment, and borrow space from other community organizations.
Assata's Daughters is a nonprofit organization that provides social-justice training and opportunities for young black Chicagoans along with giving them an opportunity to participate in local activism. According to their website, Assata's Daughters provides programming to "deepen, escalate, and sustain the Black Liberation movement."
Earlier this summer, after the Assata's Daughters headquarters in Washington Park was demolished, the organization posted pictures of the fire-damaged building on Facebook along with a message that read, "We want you to know that this was more than a building to us. 58th and Prairie was a place where we met, and learned, and played games, grew ourselves, and planned actions. A place where we sometimes argued but always started and ended in a circle. It was a healing space. It was a neighborhood space. This was a place where we felt safe, and for many of us it was one of the few."
The organization was founded in 2014 when May, who is an activist herself, noticed that there was a lack of programming for black youth to get involved in social justice movements in Chicago.
"There are a lot of youth programs around the city for students, however, programs that explicitly speak to provide political education and organizing opportunities to work on campaigns that generate demands and things like that didn't exist as much for young black folks. So that was the gap I saw, there wasn't a space for young black folks under the age of 18 to have an organizing space and to get connected in authentic and meaningful ways with the larger movements that were taking place," said May.
Because of the fire and the loss of their headquarters, Assata's Daughters had to get creative to keep their year-round programming going over the summer but May was persistent and dedicated to making it work despite the setback.
Recently, May received recognition as one of the Field Foundation's inaugural Leaders for a New Chicago award recipients. May said that she sees this recognition as an important moment in time because the work that she is doing personally and through Assata's Daughters has not always been recognized as positive leadership.
"What I find most exciting about this is to see that the work I'm doing to support predominantly poor young black folks to act in collective rage and anti-respectability politics tactics is being celebrated and seen as valid is important," said May. "Most of the world doesn't respect this type of work or the things that drive me or the vision that I might have so it's most significant to me to know that we're in a moment where people see that this is important and necessary."