Chicago South Side Film Festival Gives Local Filmmakers A Platform To Screen Their Work
9/11/2019, noon | Updated on 9/11/2019, noon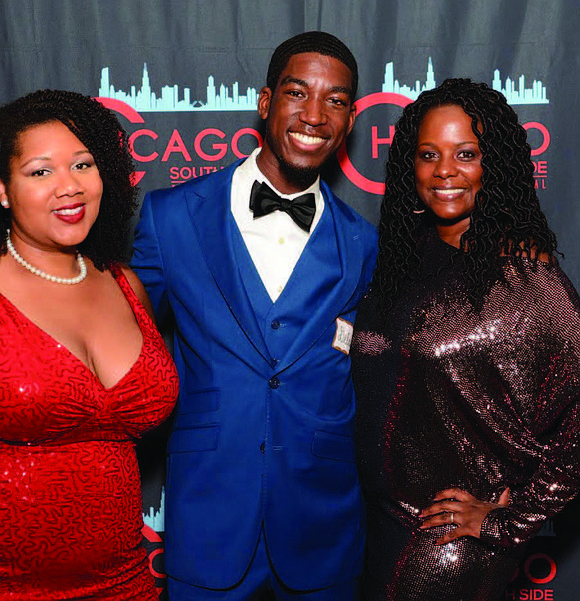 Chicago South Side Film Festival Gives Local Filmmakers A Platform To Screen Their Work
BY KATHERINE NEWMAN
The Third Annual Chicago South Side Film Festival will soon take place from Sept. 29 to Oct. 6. at various locations on the south side of Chicago. The festival will showcase several films from south side film-makers and provide them with a local platform to share their work with the community.
The Chicago South Side Film Festival is a nonprofit arts organization, founded by Michelle Kennedy, with the mission of expanding and improving the quality of entertainment options on Chicago's south side along with providing South Side filmmakers with opportunities to screen their work, according to information provided by the Chicago South Side Film Festival.
"Back in 2017, when I decided to found the organization, I realized that filmmakers and audiences on the south side were not getting the level of respect and variety that they really deserved," said Kennedy. "We have a two-part mission, the first part of our mission is to improve the quality and quantity of film entertainment on the south side and the second part is to provide opportunities for south side filmmakers to screen their films. Those two things inform everything that we do."
The Chicago South Side Film Festival will begin on Sept. 27th with a film by Jesse Saunders that celebrates 35 years of House Music, a genre that is known to have originated in Chicago, according to Britannica. The film, House Music: The Real Story is a documentary that tells the story of some of the original House Music artists.
The Chicago South Side Film Festival is partnering with the Script to Silver Screen Cinema Production Alliance to host the first Script Pitch Competition on Sept. 28. This event will allow indie filmmakers to network with industry professionals who they can pitch their films to and receive feedback.
On Oct. 5, the film festival will host Women Behind The Lens and screen a series of short films that were all created by women. On Oct. 6, there will be a South Side Specific screening of short films created by south siders.
"The south side is very diverse and aside from mainstream studio narrative films, there's really no place to go and see something that's off the beaten path or more creative or something that was the product of someone born and raised on the south side. We decided to just take a chance and create something new and here we are," said Kennedy.
Another highlight of this film festival is the 35th Anniversary Screening of Beat Street which will take place on Oct. 4th.
"We find that a lot of audiences appreciate being able to go back into the theatre and have a big-screen experience for a movie that is 20, 30, 35, and 40 years," said Kennedy. "There is some value to seeing it on the big screen."
To learn more about the Chicago South Side Film Festival and to view the event schedule, visit www.southsidefilmfest.org.