Celebrity Comedian To Host Upcoming Destination Jazz Experience
9/11/2019, noon | Updated on 9/11/2019, noon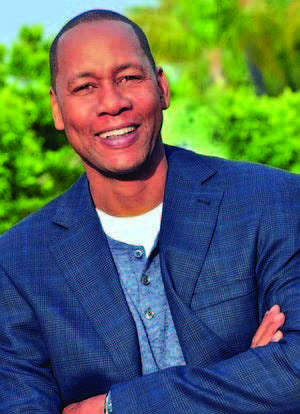 Celebrity Comedian To Host Upcoming Destination Jazz Experience
BY KATHERINE NEWMAN
Many remember Mark Curry from the classic 90's sitcom Hanging With Mr. Cooper and many also know him as a stand-up comedian. In just a couple months, Curry will add a new title to his resume as the host of the Life Luxe Jazz Los Cabos Jazz Experience in Mexico.
The Life Luxe Jazz Los Cabos Jazz Experience is produced by The Life Luxe Group, LLC and will take place from Nov. 9 to 11 in Los Cabos Mexico.
"From this experience, we want people to take away from their time that this is a culturally enriching travel destination with music as the focal point which is really unique and special," said Dianna Clarkson, Life Luxe Jazz Los Cabos Jazz Experience co-founder.
The Life Luxe Jazz Los Cabos Jazz Experience will not only feature several professional jazz musicians, but attendees will also be able to participate in cultural experiences, enjoy spa services, and take local excursions during their stay in Los Cabos.
As the event host, Curry said he plans to be very accessible to guests and he is looking forward to being the funny guy for this event.
"You need an incredible host for that many people. If you've got 2,000 to 3,000 people you need a guy to keep the thing going," said Curry. "You've got all these artists performing and you need a funny person in between to just have some fun and make it personal. That's me, I'll be there to take pictures with people and just personalize the experience."
From 1992 to 1997, Curry starred in the ABC sitcom Hanging With Mr. Cooper and most recently he has been touring the country doing stand up comedy. Curry said that becoming a comedian was "dream deferred" for him because he always liked it and knew he was funny but was pushed in different directions and on different career paths.
"You feel like you're required to be a dentist or a doctor or something like that, so comedy was something that I always was good at and I was funny but I was scared to do it," said Curry.
As a result of a dare, Curry finally took the stage and did his first stand-up set and said from there he decided to pursue a career in comedy which led him to where he is today.
"I love Mark he is, to me, one of the funniest comedians there is and he is such a great person to work with. He is so flexible and he's such a people person. Everyone who's there, we want them to feel a part of the Life Luxe group and we can't think of a better ambassador than Mark to help people feel welcome and just wanted at our event," said Clarkson.
To learn more about the Life Luxe Jazz Los Cabos Jazz Experience or to buy tickets, visit www.lifeluxejazz.com.