$4 Million Grant Supports Behavioral And Mental Health Services For South Suburban Youth
9/11/2019, noon | Updated on 9/11/2019, noon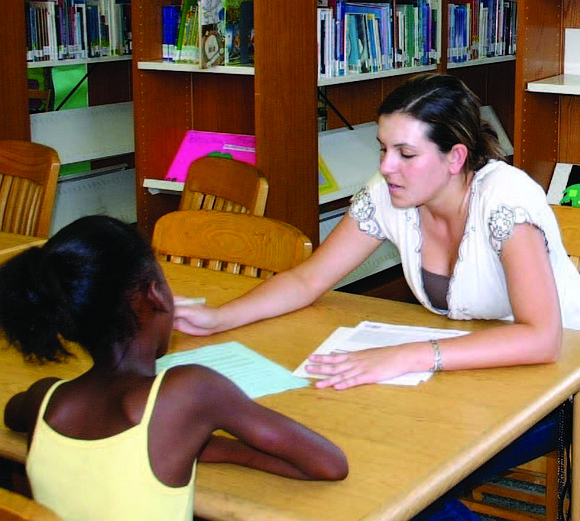 $4 Million Grant Supports Behavioral And Mental Health Services For South Suburban Youth
BY KATHERINE NEWMAN
Children's Research Triangle along with the Partnership for Resilience recently announced they have received a 5-year, $4 million grant from the Substance Abuse and Mental Health Services Administration as part of the Linking Actions for Unmet Needs in Children's Health Grant Program (Project LAUNCH). Over the five years, the grant will directly impact mental and behavioral health services for children in the south suburbs.
Children's Research Triangle has been operating since 1976 and became incorporated as a nonprofit organization in 1998. The organization operates with the vision that all children, no matter what challenges or disabilities they may face, deserve to have a safe and nurturing childhood and to receive the support they need to lead fulfilled lives, according to information provided by Children's Research Triangle.
Partnership for Resilience is a cross-sector initiative that works to address childhood trauma, increase access to primary care, and strengthen family engagement in the southern suburbs of Cook County. The organization aims to build resilience among children, build sustainable community partnerships, create resources, training, and education programs, and advocate for research-based policies that further its mission, according to information from the Partnership for Resilience website.
"The Partnership for Resilience works with 11 Southland public school districts with over 24,000 students to help them meet the needs of children and teens who have experienced trauma. Through Project LAUNCH and our partnership with CRT, we hope to help thousands of additional Southland residents access behavioral health and parenting resources," said Tom Lenz, coordinator of the Partnership for Resilience.
Children's Research Triangle and Partnership for Resilience are one of only fifteen grant recipients across the nation. This grant will allow them to create programs and services that immediately impact the area, which they say is in dire need of mental and behavioral health services for youth.
"Southern Cook County residents, especially children, struggle with a lack of access to proper behavioral and mental health services. This grant enables us to quickly initiate programs that provide desperately needed services which directly impact children and families in the region," said Dr. Linda Schwartz, chief executive officer of Children's Research Triangle.
This grant will allow the two organizations to offer community partner training, where individuals learn about screening and assessing children in need of mental health services, and they will be able to operate a workforce training initiative for underemployed residents.
The grant will also allow Family Navigator Services to assist community partners with making appropriate referrals, early education, early care, and home visiting programs, and a public awareness campaign to improve knowledge about early childhood development, screenings, and treatment, according to information provided by Children's Research Triangle.