Domestic Violence Awareness Month Recognized At South Side Community Service Center
10/9/2019, noon | Updated on 10/9/2019, noon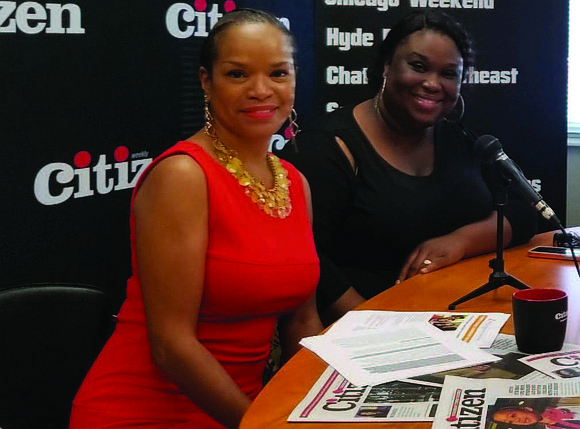 Domestic Violence Awareness Month Recognized At South Side Community Service Center
BY KATHERINE NEWMAN
During October, National Domestic Violence Awareness Month is recognized across the country including in Chicago at the Metropolitan Family Services Calumet Center, 235 East 103rd Street, in Roseland. The Calumet Center offers Domestic Violence Clinical Services all year long for south side residents along with a variety of overlapping services at no cost to the client.
The Domestic Violence Clinical Services offered at the Calumet Center are for survivors of partner abuse and their children and for teens and children who have witnessed domestic violence. Staff at the center help their domestic violence clients understand what domestic violence is and identify their needs when it comes to overcoming the domestic violence they have experienced.
"The main focus of Metropolitan Family Services is to help the community and help families to thrive," said Cynthia Gordon, clinical program supervisor at the Metropolitan Family Services Calumet Center.
While Gordon oversees the domestic violence program at the Metropolitan Family Services Calumet Center, Delayna Dobbins is a licensed clinical social worker who provides direct one-on-one service for clients who have experienced domestic violence.
"I do direct service, which means I come in direct contact with the people who are looking for help. We provide mental health counseling and domestic violence advocacy and counseling and we can receive referrals from people walking in off the street, people who are coming from the police department, from hospitals, and schools. We take referrals from anywhere and welcome anyone who has questions about domestic violence," said Dobbins.
When Dobbins first meets a client who has experienced domestic violence, she immediately does a needs assessment to find out what obstacles the person may be facing when it comes to removing themselves from a dangerous situation or what resources they need to move forward from their experience. From there, she does everything in her power to meet those needs or connect the individual with another organization that can help.
"When we do the intake, it's more of a needs assessment. In addition to demographic information and contact information, we are learning about what this person needs. We are learning what their immediate needs are and what they are looking for whether that is counseling or support services," said Dobbins. "Our services are all about support and empowerment and helping people in their time of need if that's what they are looking for."
In honor of Domestic Violence Awareness Month, the Metropolitan Family Services Calumet Center will be hosting domestic violence education activities every week that will empower all staff members to be domestic violence advocates no matter what program they are working in at the Calumet Center.
"Each year, we always have a particular theme and this year, our theme is Handling Domestic Violence. At our office, we have space in our lobby with all our domestic violence information so that people who come in for any other programs will be able to take advantage of our domestic violence information," said Gordon.
For more information on the services offered at the Metropolitan Family Services Calumet Center, visit www.metrofamily.org.