Washington Park Serving Up Second Jerk Festival During Caribbean American Heritage Month in June
5/29/2019, noon | Updated on 5/29/2019, noon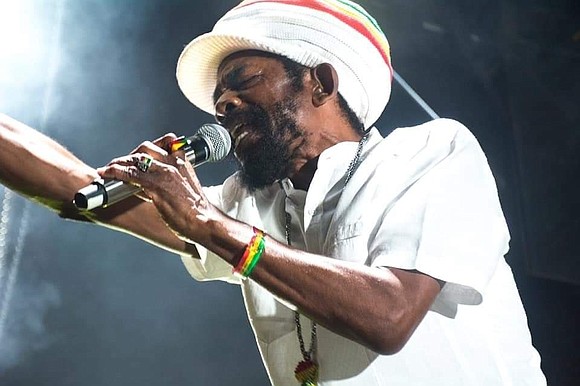 Washington Park Serving Up Second Jerk Festival During Caribbean American Heritage Month in June
On June 23rd, 2019 from 10am until 10pm, Jabari C G Productions and Africa International House (Producers of African Festival of the Arts) will serve the 2nd Annual Chicago Jerk Festival promising to turn Washington Park to an exciting melting pot of exotic Jamaican and Caribbean foods and music. The family-friendly daylong extravaganza highlights will feature, a bun eating contest, beef patty eating contest and a kids zone for kids of all ages. For the mature fan, there is rocksteady/reggae singer Errol Dunkley while Destra from Trinidad and Tobago brings the soca vibe. Aidonia and Mad Cobra will cater to the dancehall demographic, with Stonebwoy from Ghana representing Afro-beat and dancehall.
Jamaican jerk food will be the centerpiece cuisine at the festival but the jerk concept will be expanded to other national dishes. People of different backgrounds will be encouraged to use the concept in the preparation of their own meals and to create different recipes. Many Caribbean vendors from across the country will be grilling to perfection. Caribbean influenced arts and crafts souvenirs will be filled. Sounds by DJ Innovation, DJ Tin Man, DJ Phantom, and DJ Bonsu will be heard throughout the park. There will be a grand market parade complete with stalls offering souvenirs, jewelry, clothing, arts and crafts; all working together to produce the ultimate festival experience.
SO WHY CHICAGO? Clinton Garibaldi, CEO Jabari CG Productions explains: "Having done Philly for a while and having seen the success and the joy the event brought to people, we believed it was time to give another city a taste of what we do. I have strong connections in Chicago and I believe that the city needs an event like this. We are bringing not only food and musical culture to the city but we are also creating a space where people of all nationalities, ethnicity and faith can gather in common spirit. So the festival is more than just food and music; it is about building communities and creating legacies."

Originally from Kingston, Garibaldi,a businessman in the entertainment industry, had success in 2006 with the Holiday rhythm which produced hit songs such as Charm by Bounty Killer and Holiday by Lexxus. He also produced A Who, which is from Buju Banton's Grammy-winning album, Before The Dawn. Garibaldi's Jabari CG Productions lists a large number of successful events under its portfolio. Among the past events are the Atlanta Summer Festival in 2010 and the Oliver Samuels Comedy Tour to Los Angeles, Philadelphia, New York, Boston and Washington D.C.
The inaugural fest attracted over 5,000 patrons, this year they are expecting 8,000..
https://www.youtube.com/watch?v=IwT9b2_u20Y

https://www.youtube.com/watch?v=K6FF1aqTMEY

Tickets can be purchased: https://chicagojerkfest.eventbrite.com For more infomation visit: http://chicagojerkfestival.com/