South Side Senior Prepares For High School Graduation And Starting College
5/29/2019, noon | Updated on 5/29/2019, noon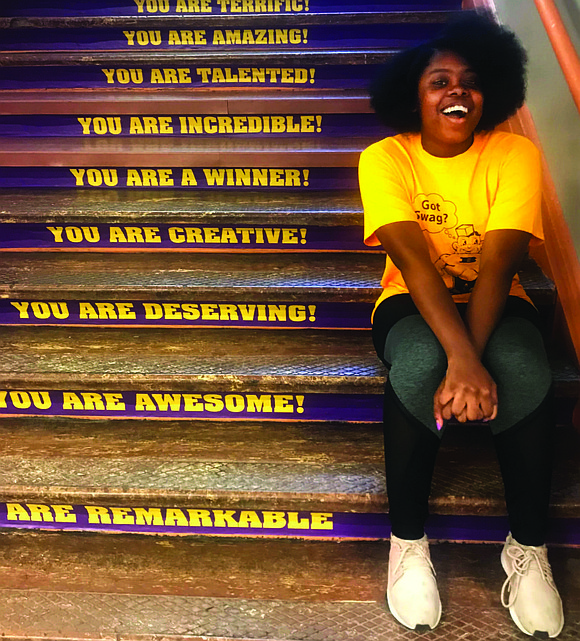 South Side Senior Prepares For High School Graduation And Starting College
BY KATHERINE NEWMAN
Thousands of high school seniors are preparing to graduate from the Chicago Public School (CPS) system next month. Some will go straight into the workforce, some will go on to college, and some will go on to receive vocational training. The possibilities are endless for students who have the right support system.
Fatimah is a graduating senior from Bowen High School, 2710 E. 89th St., and will soon be making her way to Denison University with a full-tuition scholarship and a group of friends thanks to the Posse Foundation.
The Posse Foundation operates on the simple idea that sending a group of students to college together and teaching them how to support each other improves all of their chances to succeed. As a Posse Scholar, Fatimah will be going to Denison University with eight other Posse Scholars and will hit the ground running with a strong network already in place.
"I have a scholarship, it's called Posse and I'll have to do that all summer and really be present because I have to get to know this huge group of people that are completely different from me. They're all going [to] the same college as me and we have to be each other's backbone so it's good that I'll get to know them this summer and be around them," said Fatimah.
When she gets to Denison University, Fatimah said she plans to major in Politics, Philosophy, and Economics with a minor in chemistry.
"I want to do a lot with my life. My mom tells me that I'm trying to do the most but I just want to do a lot," said Fatimah.
During high school, Fatimah was on the soccer team and the wrestling team, she excelled in chemistry, biology, and calculus, she helped create a new mural inside the school, and she almost never stops writing.
Fatimah said she's always been interested in the power of writing and how a few words can make a big impact. "I like the power of that because the pen is mightier than the sword and I really took that to heart when I was younger."
While she has aspirations of becoming a lawyer, a politician, a tattoo artist, going into the military, and being an EMT, she said that after college she sees herself returning to Chicago at some point to find a way to give back.
"I hope to see myself back in Chicago," said Fatimah. "I want to give back to CPS schools because when I was younger, so many CPS schools were being closed down and it was kind of weird to me because my school was overcrowded. I like the idea of being able to give back to the community that gave to me."