SOUTH SUBURBAN TOWNSHIP WILL HOST FREE SUMMER CAMP FOR RESIDENTS
5/15/2019, noon | Updated on 5/15/2019, noon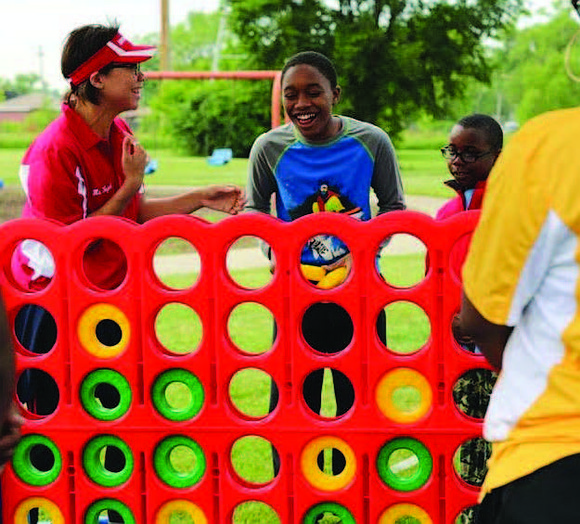 South Suburban Township Will Host Free Summer Camp For Residents
BY KATHERINE NEWMAN
On June 10, Thornton Township will kick off its free Summer Camp for Township residents. The camp will take place from 9 a.m. to 3 p.m., Monday through Saturday and will conclude on August 1.
The camp will offer both Science, Technology, Engineering, and Math (STEM) and Science, Technology, Engineering, Art, and Math (STEAM) programs for a wide range of age groups.
The camp will offer programs for young people from ages seven to 13 from Monday to Thursday and on Friday and Saturday the camp will be open to people of all ages including youth, adults, and seniors. The only requirement for participants is that they must live in Thornton Township.
"On Friday and Saturday, we're making the camp for all ages and that means it will be for toddlers all the way to senior citizens because we know that everyone can learn different things from technology, engineering, and sciences," said Ernst Lamothe, community relations manager for Thornton Township.
When conceptualizing this camp, the leaders at Thornton Township wanted to make sure it would have a broad impact on the community and not just be for young children. By doing it this way and by offering expanded programs on the weekends, the township is making sure that the whole community can enjoy the Summer Camp, said Lamothe.
The idea for having a STEM/STEAM focus for the upcoming Summer Camp began when Thornton Township started to implement some of these learning experiences in their after-school program.
"We got such a positive response from both parents and students in the after- school program, that we decided we wanted to expand it into a summer program," said Lamothe. "Technology is really something that connects people and the kids get excited when they can use technology, science, and engineering."
Young people who get to have handson learning experiences with STEM and STEAM in the Thornton Township after school program tend to share their excitement with family members and the whole community has become interested simply by word of mouth, according to Lamothe.
"The kids go home and talk to their parents about the various things are they doing and what parents are hearing about all the excitement that the kids are having has really captivated the area of Thornton Township," said Lamothe.
Thornton Township decided to make the Summer Camp free just to add another layer of access for all residents. Lamothe said he understood that most parents wanted to put their kids in summer camps but were limited by financial barriers.
"We know that parents are often looking for things for their children to do during the summertime and a lot of camps can be expensive.
We decided that we wanted to have a large camp that parents would be able to utilize for a couple of months instead of only a couple weeks and we wanted to definitely make sure that it was free," said Lamothe.
To learn more about the Thornton Township Summer Camp, contact India Blakely at 708/596-6040, Ext. 2015.