SOUTH SIDE NON-PROFIT HOSTS RECORD-BREAKING FUNDRAISER UNDER NEW LEADERSHIP
5/15/2019, noon | Updated on 5/15/2019, noon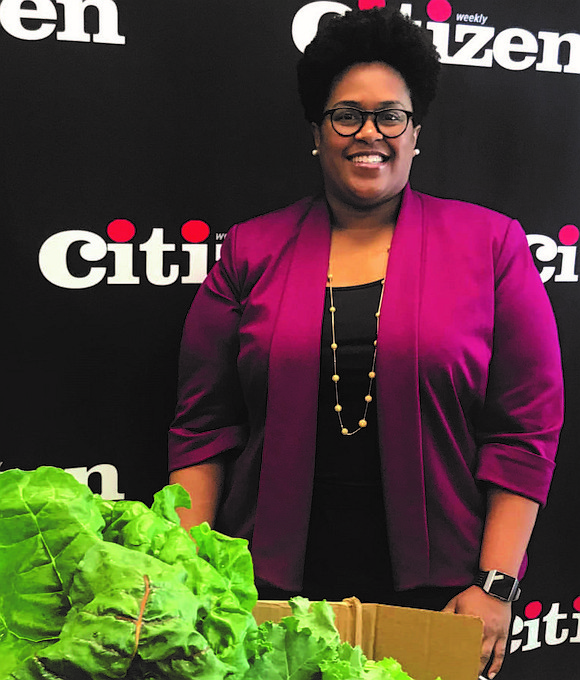 SOUTH SIDE NON-PROFIT HOSTS RECORD-BREAKING FUNDRAISER UNDER NEW LEADERSHIP
BY KATHERINE NEWMAN
Growing Home Inc. recently hired Danielle Perry to serve as their new Executive Director. Within the first month of her taking over, the organization hosted its 17th Annual Benefit fundraiser and was able to raise $50,000 more than ever before to support their mission.
Growing Home, Inc. is a nonprofit organization that helps people who experience the greatest barriers to employment find meaningful careers through their farm-based job training program. The organization offers paid job training at their farm in Englewood, plus they provide additional support to help program participants overcome whatever barriers they might face like arrest and conviction records, medical needs, child-care needs, and housing insecurity.
"One of the things that makes our paid training program unique is that everyone has some sort of barrier to employment which could be a need for childcare or maybe an underlying health issue that prevents them from finding work and about 80 percent of the people in our program are formerly incarcerated. We literally seek out people that need the most help finding employment," said Perry.
The organization operates a USDA Certified Organic farm at 5814 S. Wood Street in Englewood where the job training program takes place. Those who participate in the program are able to work on the farm growing and harvesting fresh organic produce. They also get to sell produce at local farmers markets and learn customer service skills.
"We have about 17 to 18 people who complete the program every 14 weeks and we have three of those throughout the year. During this season they get to put in a lot of the vegetables and now we are starting to harvest and preparing for our first farmers' markets. They even get the chance to work at our farmers' market," said Perry.
After working for the Obama Administration and in the City of Chicago's Office of the Inspector General, Perry was looking for work that would tap into her passion for community engagement, agriculture, and humanitarian efforts. She was quickly hired on as Executive Director of Growing Home Inc. and within just a few short weeks of her start date, the organization hosted their biggest fundraiser of the year.
"The staff and the board really are in charge of the benefit and I came into a pretty well-run machine of them doing this every year. This is our big major event and there is no entertainment, music, or a DJ, it's just us and Growing Home explain what we do," said Perry.
One change that was made this year that Perry pointed to as having an impact on attendees was directly connecting the success stories of graduates with the cost of giving them paid job training. Participants were able to donate the exact amount of money that it costs for one person to go through the 14-week training program and after hearing from program graduates about how their lives have been transformed by Growing Home, many people chose to pledge that exact amount.
"Because we were able to align our costs with different needs and outcomes people gave in a different way and it was really powerful," said Perry.