NEW PRESIDENT OF SOUTH SUBURBAN CHAMBER WILL FOCUS ON BUILDING BUSINESS SERVICES
5/15/2019, noon | Updated on 5/15/2019, noon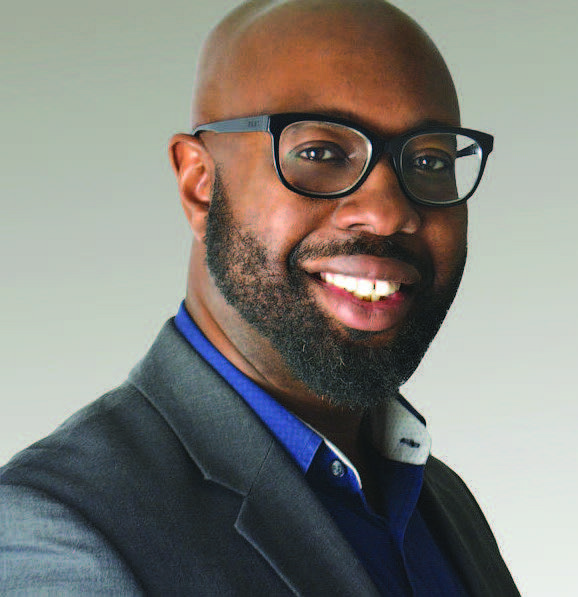 New President Of South Suburban Chamber Will Focus On Building Business Services
BY KATHERINE NEWMAN
The Board of Directors of the Homewood Area Chamber of Commerce recently elected Rodney Young Jr. to lead the organization as their next President. Young has lived in the Village of Homewood for about three years and said that his love for the Homewood community coupled with his natural knack for entrepreneurship has made this new opportunity a perfect fit for him.
The Homewood Area Chamber of Commerce is a non-profit organization made up of business professionals who work to strengthen the business community in not only Homewood but also the nearby Village of Flossmoor and Village of Glenwood. The Chamber was organized to help advance the commercial, industrial, civic, and general interest of these three Villages, according to information from the Homewood Area Chamber of Commerce website.
"The Homewood Area Chamber of Commerce is a local and independent group that really serves the business community through advocacy and through providing resources, services, and connections to strengthen the local economy," said Young.
Young said that he has been interested in entrepreneurship since he was about nine years old and grew up learning about business from his mother who was also an entrepreneur.
"I've always had a natural knack for entrepreneurship. My mother is an amazing entrepreneur and I grew up underneath her wing learning the ins and outs of business. Entrepreneurship was something that was definitely a family gift," said Young.
From running his own lawn care service as a teenager to selling art in college to finding success in the music industry, Young said he has an expansive history as an entrepreneur which makes him uniquely qualified to lead the Homewood Area Chamber of Commerce.
As the new Board President for the Homewood Area Chamber of Commerce, Young said he plans to approach things a little bit differently than how it was done in the past. Instead of focusing his efforts on growing membership numbers, he said that he plans to expand the services that the Chamber provides as a way to draw in more businesses.
"Chambers all over have been suffering for the last few years, in terms of dropping
membership, and we're definitely no exception. The chamber has to become more relevant to the changing community and to the changing business scene," said Young.
With Young as their leader, the Homewood Area Chamber of Commerce Board of Directors is committed to becoming more service-oriented for the business communities in Homewood, Glenwood, and Flossmoor.
"In the past, it has been more about membership and just driving membership and getting people to become members and to attend events. What we're doing with the present board is we're really looking to learn more of the needs of our local business community and how we can specifically service those needs. So, I would say that the big shift is really a shift on providing service versus just building membership," said Young.
To learn more about the Homewood Area Chamber of Commerce visit www.homewoodareachamber.com.