Young Dancer From The South Side Receives Acceptance Letter From The Juilliard School
5/8/2019, noon | Updated on 5/8/2019, noon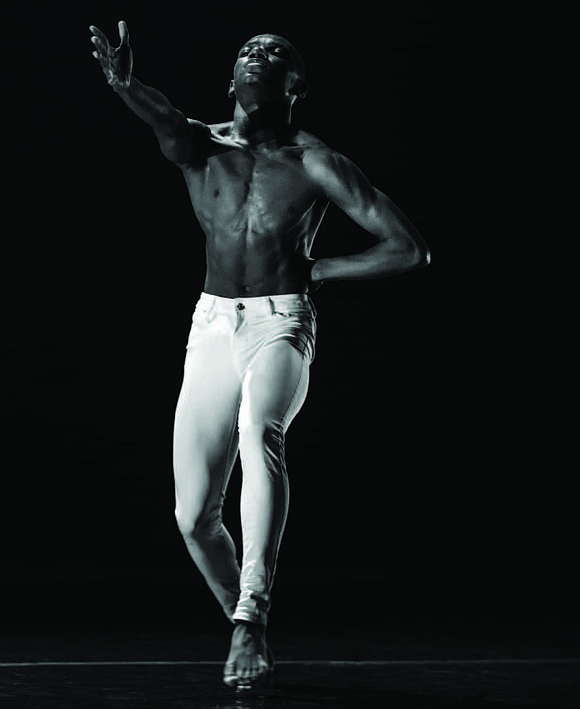 Young Dancer From The South Side Receives Acceptance Letter From The Juilliard School
BY KATHERINE NEWMAN
Eighteen-year-old Amari Frazier lives in Chicago's Chatham neighborhood on the south side and has been dancing almost as long as he has been alive. Frazier is currently a senior at The Chicago Academy for the Arts and after graduation, he plans to go on to continue his dance training at The Juilliard School in New York City.
"I started dance classes when I was about four. I started with tap dancing and then my sister was doing other styles of dance so my mom decided to put me in those too," said Frazier. "She kind of forced me to dance and I didn't think I'd like it because it was a bit of a girl activity but I started to like it."
Growing up on the south side, Frazier said his mom wanted him to have something safe and creative to do in his free time and dance quickly became that for him.
"There's a higher chance for the people in my neighborhood to be on the street due to everything that is going on around there and I think dance like really helped me build relationships with different people," said Frazier. "Dance helped keep me safe and I think that other people should get into activities such as dance or anything that can really help them expand their horizons because everyone has a dream and if they want to fulfill it, it is possible."
Prior to setting his sights on attending The Juilliard School, Frazier attended a summer intensive program where he was able to work with dance teachers and students from Juilliard for a short period of time. During the summer program, he fell in love with the school.
"After I did the summer intensive, I went home and I was like I have to go to Juilliard so I wrote the admissions essay and I was working really hard in my classes so I could be even better when I went to audition for the actual school," said Frazier.
The Juilliard School is well known as a world leader in performing arts education for musicians, dancers, and actors from around the world. Frazier said that he was overjoyed when he found out, the day after his 18th birthday, that he had been accepted to attend Juilliard.
"I knew that attending Juilliard was what I wanted to do all along and I really wouldn't want to be anywhere else so I was really happy," said Frazier.
In addition to training and preparing himself for Juilliard, Frazier has also dedicated some of his time to sharing the benefits of dance with others through Step Into Joy, a nonprofit organization that he co-founded with three friends.
After finishing his training at Juilliard, Frazier said that he wants to return to Chicago and continue expanding Step Into Joy and work to create an affordable dance academy so more people can have access to dance.