New entertainment complex coming to South Shore
3/13/2019, noon | Updated on 3/13/2019, noon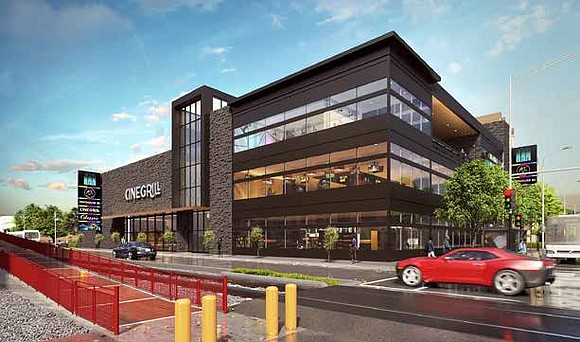 "I can't tell you how many people walked up to me over the past few years and asked me when will I get a grocer to come to South Shore," said Hairston. "Residents want to shop in their neighborhood and not drive elsewhere."
Michael Jefferson, 64, said he grocery shops at a Jewel store in Chatham and goes to Marcus Theatres in south suburban Country Club Hills.
"I don't like the theatre in Chatham because too many young people go there and I don't care to be around them," he said. "I go grocery shopping at Jewel because I prefer a full-service store. I don't
like having to travel so much to shop but until now I had no choice."
A new 48,000-square-foot Jewel-Osco store recently opened in nearby Woodlawn at 6014 S. Cottage Grove Ave. giving South Side residents another shopping choice. However, Jefferson said while he likes shopping at Jewel, he prefers to stay in his own neighborhood and plans to stay local with his shopping.
"Soon, I will be able to buy my groceries in South Shore, catch a movie in South Shore and that's the way I like it," added Jefferson. "I just wish every black neighborhood could have their own businesses for residents to patronize like South Shore."
According to Starks, South Shore is an entertainment-driven community.
"The [entertainment] site is located less than one mile from a proposed golf course merger and restoration designed by Tiger Woods, and less than one and a half miles from the future site of the Obama Presidential Center," added Starks. "We [South Shore] just soak up all kinds of entertainment."