MAYOR LIGHTFOOT ANNOUNCES ALL NEW SCHOOL BOARD
6/12/2019, noon | Updated on 6/12/2019, noon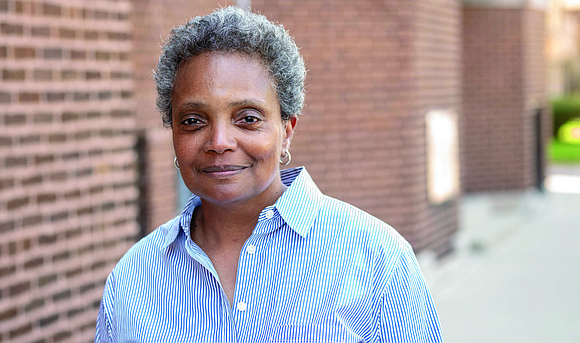 Mayor Lightfoot Announces All New School Board
BY KATHERINE NEWMAN
Chicago Mayor Lori Lightfoot recently announced an entirely new school board. The seven people who Lightfoot has appointed to lead the Chicago Public School (CPS) system have personal ties to CPS as parents, graduates, or former faculty.
Miguel del Valle will be the board's president and Sendhil Revuluri will serve as the board vice president. Other board members include Dwayne Truss, Elizabeth Todd-Breland, Lucino Sotelo, Luisiana Melendez, and Amy Rome.
"These individuals represent the diversity of our city," said Lightfoot. "What we tried to do in selecting the individuals, who have graciously agreed to serve at this incredibly important moment, was look for people who are parents and have experience at CPS whether as principals, teachers, or support personnel."
In addition to the new school board, Lightfoot made the decision to keep Dr. Janice Jackson in her position as CEO of Chicago Public Schools and appointed Sybil Madison to serve as deputy mayor for education and human services.
"In the short period of time that I've had with Dr. Jackson, she's impressed me every single time that we've had a meeting or a discussion about anything related to CPS. I get people stopping me and calling me at all levels of CPS talking about how enthusiastic they are about her leadership and I think that's a real testament," said Lightfoot.
During Mayor Lightfoot's announcement of the new school board, she said that Chicago Public Schools will no longer have a "rubber stamp" mentality and that she expects the new school board members to be true representatives of the community.
"This is a great assignment and a great opportunity to not only work with Mayor Lightfoot and implement her vision but also to work with these wonderful board members that have been selected. These are all committed individuals with strong backgrounds and as the mayor indicated, she has said this from the very beginning, she wants a board that is going to challenge the system," said del Valle.
Miguel del Valle previously served as City Clerk of Chicago and was an Illinois State Senator for two terms. Del Valle is a leader in the city's Latinx community and has helped found several Latinx advocacy groups.
"There are always areas in need of improvement and I've said to our new board members that I want everyone to be vocal and I want everyone to apply their expertise and to bring that to the table so we can move the system forward," said del Valle.
Lightfoot said that she is in favor of an elected school board but until that day comes, she is confident in the abilities of the people that she has appointed to oversee Chicago Public Schools.
"[The school board] will be focusing on what we can do to really improve the quality of the classroom experience for our children all over the city with a lens of equity and inclusion and making sure that those schools, particularly neighborhood schools, get the resources they need to make sure they are creating opportunity for our young people," said Lightfoot.