GAMBLING EXPANSION PASSED, WILL ALLOW FOR SPORTS BETTING AND NEW CASINOS IN ILLINOIS
6/12/2019, noon | Updated on 6/12/2019, noon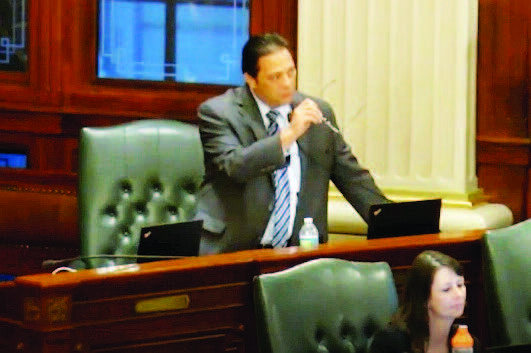 GAMBLING EXPANSION PASSED, WILL ALLOW FOR SPORTS BETTING AND NEW CASINOS IN ILLINOIS
BY KATHERINE NEWMAN
For about six years, State Representative Robert Rita has been working on passing legislation that would expand the gaming industry in Illinois. Just recently, the Illinois House and Senate finally passed Senate Bill 690 which will allow for new casinos, sports betting, racetrack casinos, and an increased number of video gaming machines in the state.
The bill was passed in the House with a vote of 87 to 27 and the Senate approved the legislation with a vote of 46 in favor and 10 opposed. The bill is now awaiting approval from Illinois Governor J.B. Pritzker.
This legislation legalizes sports gambling in the state and makes way for new casinos to open in six communities, including one in the City of Chicago. During his presentation of the bill, Rita said that this legislation is more than just gambling expansion, it's about creating jobs and generating new revenue in Illinois.
"Senate Bill 690 is a jobs bill. It's going to create jobs, it's going to create economic development," said Rita while presenting the bill on the House floor. "Let's vote yes and let's put people to work."
Revenue from the gaming expansion will be used to create consistent funding for repairing and maintaining state buildings, according to Illinois Representative Margo McDermed (R-Mokena) who spoke about the legislation prior to the recent vote.
The bill is anticipated to generate hundreds of millions of dollars in tax revenue, which will be used to support the construction of schools, hospitals, social services buildings, and other vertical projects, according to information from Rep. Rita.
"One thing that we saw happen in the State of Illinois was that sources for funding were dried up and sucked up by our day to day operations so we have a situation where many of our state buildings are in a poor state of repair that needs to be remedied," said McDermed. "These new revenue sources have been hotly negotiated and many of them are quite complicated. I appreciate Representative Rita for leading everything with respect to gaming because that was not easy."
Rita gave credit to Senators Terry Link and Tony Munoz, Representative Mike Zalewski and all other legislative leaders for working together to negotiate and pass the gaming expansion legislation.
"While not everyone can agree on all of these revenue sources, everyone can agree on two things. One, these revenue sources were negotiated in good faith by both sides. Number two, our responsibilities for our buildings must be met now," said McDermed.
In addition to the new casinos, racetracks in Illinois will add casinos and a racetrack with a casino is expected to be built near Tinley Park, according to information from Rep. Rita.