State Senator Partners With South Suburban Church To Host Annual Job Fair
7/17/2019, noon | Updated on 7/17/2019, noon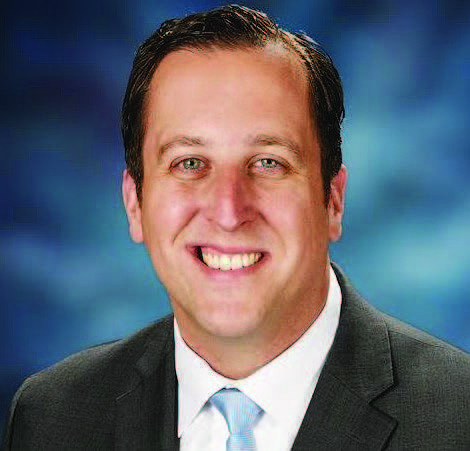 State Senator Partners With South Suburban Church To Host Annual Job Fair
BY KATHERINE NEWMAN
On July 27, Senator Michael Hastings along with Victory Apostolic Church will once again partner to host the Annual Taste of Victory Job Fair in Matteson. The job fair will take place from 11:30 a.m. to 3:30 p.m. at Victory Apostolic Church, 20801 Matteson Ave., and will host a variety of employers along with resources for job seekers and activities for the families.
"The pastor and I are really good friends and we always like to give back to the community. The Taste of Victory Job Fair as a whole is really a community event where we can give out immunizations, physicals for kids, and school supplies, but it's also a celebration for the church with tons of food and rides for the kids and entertainment," said Sen. Hastings.
Job seekers from all levels are encouraged to come to the event with their resume. There will be over 50 employers present at the event and applicants should come prepared for interviews on the spot.
"We came up with this idea to have a job fair because we wanted to bring employers in and go ahead and get some people hired and we knew we didn't want minimum-wage-earning jobs, we wanted career job," said Hastings.
There will be a broad representation of employers at the event and Hastings said that they are hoping attendees will be inspired to consider trade jobs which can have a very high earning potential.
"I know in various communities trade jobs aren't a well-known profession or even a desired profession, for that matter, but if you look at some of the salaries you see that those people are earning a lot these days. It's almost better to be a tradesman because I know a lot of people who went to college that are trying to bust down the door for a $12-an-hour job," said Hastings.
The job fair is a time for people to come and learn about potential career options, but it is also a time to practice interview skills, get feedback on a resume, and connect with community partners to access resources that can help a job seeker break down barriers they may face when it comes to employment.
"Some people don't know how to interview and a lot of people don't know how to create a resume for a career job. So the first thing is, we wanted to build a good foundation for people and we're going to have those services at the job fair during our breakout meetings. They will be able to learn about what to wear, what to say, what to write on their resume, and then we have the actual job fair itself," said Hastings.