South Side Born and Raised, How One Young Woman Found Success As A Real Estate Investor
7/17/2019, noon | Updated on 7/17/2019, noon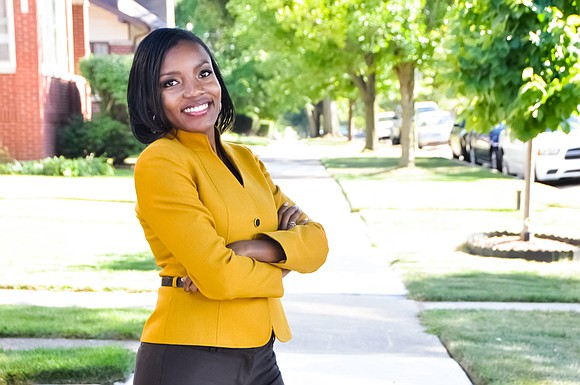 South Side Born and Raised, How One Young Woman Found Success As A Real Estate Investor
Growing up on the south side, Rashauna Scott was the second youngest of seven children in her family and said that she matured at a very young age by following the lead of her older siblings. Both of her parents worked tirelessly to support the family and while Scott recognized the value of that, she knew there was another option for her to find success and financial freedom.
"My mom worked a lot, my dad worked a lot, both of them were juggling raising seven kids and there was very much a routine. It was very much just working and going to school and that's what I saw from my family and my sphere of influence," said Scott.
When Scott was about 16 years old, she attended a career day where she heard a man speak about working for AT&T. The man explained that AT&T was his employer but told the high school students that he didn't rely on the salary from his job to sustain his quality of life. He told the teenagers that he owned hundreds of vending machine across the city and laid out how he was able to profit from it and how that gave him financial freedom, according to Scott.
This career day is what Scott notes as being her first exposure to entrepreneurship and a moment in time that changed her perspective.
"That moment really stuck with me and I knew from then on that in order to be successful, I needed to be financially free and I needed to figure out how to not work for someone else for the rest of my life and that idea got engrained in my mind," said Scott.
After finishing high school, she opted out of going straight to college and went into the workforce. By the age of 21, Scott was a licensed real estate agent and soon after that she also became a real estate investor.
After getting her feet wet as a realtor, Scott went ahead and invested thousands of dollars into learning from experts about how to become successful as an investor and from there she has found her niche in Chicago.
At just 27 years old, Scott has been able to gain personal success and build her own wealth through real estate investments despite the many challenges she faced along the way.
Now, she is aiming to give back through her own organization, Flippin in Heels which is working to build a support system and a clear pathway for women across the country who want to gain financial freedom by investing in real estate.
"Flippin in Heels is a community to highlight women around the country who are breaking barriers in the investing industry because it is a very male-dominated industry," said Scott. "This is just a way of encouraging more women to be in that space."