Former alderman sets the record straight about his conviction
7/17/2019, noon | Updated on 7/17/2019, noon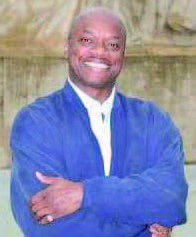 Former alderman sets the record straight about his conviction
BY WENDELL HUTSON
Contributing Writer
Now that his criminal case is over former 20th Ward Alderman Willie Cochran explains what he did and did not do in an exclusive interview with the Chicago Citizen.
The retired Chicago police officer said he did not violate his oath as alderman and did not steal money from the "20th Ward Activities Fund" as the U.S. Attorney's Office for the Northern District of Illinois alleged in a 13-count indictment.
In March, Cochran plead guilty to one-count of wire fraud, and next month he will begin serving a one-year prison sentence.
"I am innocent of these charges and if I had the money to fight this case I wouldn't have plead guilty," contends Cochran. "I did not take any money that I did not put in there [Fund]."
In its indictment prosecutors alleged that Cochran stole money from the "20th Ward Activities Fund" that was created to assist children and seniors living in the 20th Ward, which includes the Woodlawn, Back of the Yards and Englewood neighborhoods.
However, Cochran said while he did take money from the Fund's bank account, which he said was closed Dec. 31, 2013, he did so legally.
"From 2010 to 2013 I loaned the account money because checks and donations don't always come in a timely fashion, but the events have to take place," explained Cochran. "So I used my money to pay. When the money comes back then I take my money back out."
In a plea deal, the U.S. Attorney's Office acknowledged that Cochran contributed monies into the Fund, but withdrew more than what he paid.
"While defendant personally donated in excess of approximately $32,000 to the Fund, he withdrew money, and used that money for his own personal expenses in excess of that amount," the plea deal stated. "Defendant acknowledges that between January 2010 and April 2014, he took approximately $14,285 in excess of what he donated from the 20th Ward Activities Fund, and converted the money to his own personal use."
Monies taken from the Fund, according to the government, included $13,100 used to pay his daughter's tuition at Eastern Illinois University and $25,758.59 at ATMs near casinos.
"The government did not want to give me credit for money used for my daughter's college tuition even though she earned this money working for me as an interpreter, youth track coach and working in my office," said Cochran.
There were other legitimate expenses Cochran said the government did not give him credit for and now has been ordered to repay.
"I took my interns to Springfield for a civic trip and I spent money getting two hotel rooms, bought five CDs for a raffle (for gift baskets), etc, but the government wants me to pay back this money as part of the $14,000 they said I owe," Cochran told the Citizen.
Ultimately though, Cochran said he accepted a plea deal to prevent his family from enduring financial hardship, which he said would have occurred had he went to trial.