Newly Opened South Side Boutique Invites Those In Need To Shop For Free
7/10/2019, noon | Updated on 7/10/2019, noon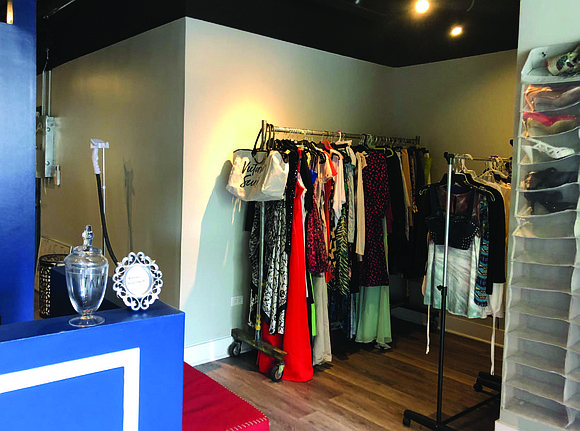 Newly Opened South Side Boutique Invites Those In Need To Shop For Free
BY KATHERINE NEWMAN
After quietly opening just a few months ago, the Gorgeous Things Giving Store, a boutique that offers all of their items at no cost and with no questions asked, is preparing to host a community-wide grand opening celebration on July 13 from 10 a.m. to 7 p.m. at the store, 1751 E. 55th St., in Hyde Park.
The Gorgeous Things Giving Store was born out of a passion for fashion and the vision of creating a truly free community resource. The store selectively takes donations of clothing, shoes, and accessories and offers them for free to anyone that is in need.
"The original vision of this was certainly focused on those who are less fortunate and those who actually don't have what they need in the way of clothing and resources. We do sometimes have people who come in and buying clothing is not an issue for them but the experience of being gifted something in this space does something for their spirit and for their morale," said T. Alexis Owens, founder of the Gorgeous Things Giving Space.
Since she was a young girl, Owens remembers always having a heart for giving and about 12 years ago, she felt the need to start giving in a more meaningful way.
"I feel like I got a calling in my life to part with some of my things because I had so much and so I started to give away the things that I didn't want and what I knew I could part with," said Owens. "That got me started on building a collection of garments and shoes and bags and about 12 years ago I actually set up shop in my carport and started to give it all away. I gave away clothes and shoes, I gave away a car, I gave away furniture, I really just let go of a lot of the beautiful things that I had."
When the time came, Owens decided to open the Gorgeous Things Giving Store in Hyde Park because she wanted to be able to operate as a vital resource in a diverse community. Owens said that Hyde Park is a good location for her because there are people with needs and also people with the means to give all residing in the same neighborhood.
"Part of the goal here is to shift the paradigm of what needy people look like because typically, when we think about people in need we have this vision in our head of someone who's extremely downtrodden and who looks that way but that is not always the case," said Owens. "Being in the Hyde Park location, which is a multi-ethnic and multi socio-economic community, we can service a multitude of people and really show what it means to give and receive at all levels."
For more information or to get involved, email gorgeousgivingstore@gmail.com.