CHICAGO CITY COUNCIL PROVIDES TAX INCENTIVE FOR NEW SOUTH SIDE WAREHOUSE
7/10/2019, noon | Updated on 7/10/2019, noon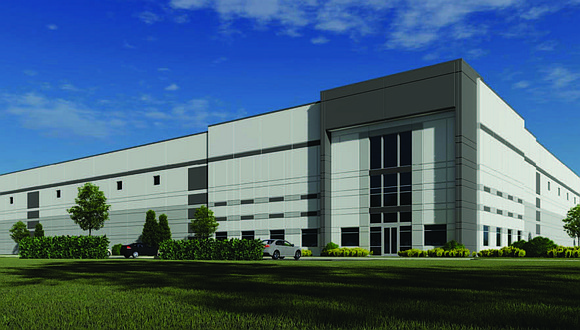 Chicago City Council Provides Tax Incentive For New South Side Warehouse
BY KATHERINE NEWMAN
Building on the recent wave of construction in the Pullman Community, Chicago's City Council recently awarded a Class 6(B) property tax incentive to a local development team to support the construction of a new 400,000 square foot warehouse. The project is being led by Chicago Neighborhood Initiatives and Ryan Companies which expect the building to be completed in early 2020.
The new construction will be part of Pullman Crossings which is a 62-acre industrial park located where Interstate 94 meet 103rd Street. Currently, this area is one of the largest undeveloped sites in the Chicagoland area and feature convenient access to both the city and the south suburbs.
For the time being, this project is a speculative build which means that the developer anticipates that there will be a demand for this type of warehouse in the area but they aren't starting the build with a committed buyer or tenant. Based on the neighborhood's current factories and distribution centers, it is likely that this warehouse space will be a valuable commodity in Pullman.
"I'm grateful for City Council's support for the speculative building's development because it will help us to continue [to] attract growing businesses and new jobs to the community wherein the last several years, more than $350 million has been invested and 1,500 new jobs created by companies that include Method Home Products, a Whole Foods Distribution Center, and Gotham Greens which is bringing 60 new green-collar jobs to the neighborhood when it completes construction of its second greenhouse in the fall," said 9th Ward Alderman Anthony Beale.
The partnership between Ryan Companies and Chicago Neighborhood Initiatives (CNI) is not new and the two have previously worked together on several development projects in Pullman including the Gotham Greens garden, Pullman Park, the Whole Foods Midwest Distribution Center, and the Method Products factory.
The new speculative building and the development of Pullman Crossings will be their latest industrial project in the historic community and when completed, the warehouse will offer a 36-foot clear height to store product, 56-foot bays, and up to 120 dock positions with dedicated trailer parking. The already approved tax incentive from the City of Chicago will make this space even more attractive to interested tenants, according to information from Ryan Companies.
"There is increased demand for urban industrial space with toll-free access, an active workforce, and flexible configurations. The new building will provide all the standards of a suburban business park in an urban location," said Curt Pascoe, director of development for Ryan Companies."