All Marijuana Convictions set to be expunged
1/30/2019, noon | Updated on 1/30/2019, noon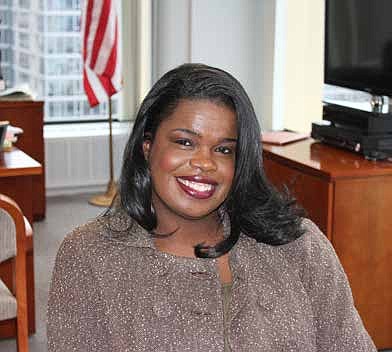 Normally Cook County individuals must apply for an expungement at the Clerk of the Circuit Court Office and pay a $60 fee. But Foxx said individuals can also come to her office for assistance and the fee would be waived for marijuana convictions.
"In the interest of justice, we are not asking people to pay for expungements. This is our initiative," said Foxx.
She added that regardless if people do not apply for an expungement her office plans to ultimately vacate all marijuana convictions.
"Data shows that when doing this type of work only about 3 percent of people with convictions will actively come and get their record expunged," added Foxx. "We are using our discretion that based on our resources we need to focus on more violent crimes."
However, Foxx cautioned that possession of marijuana is still illegal
in Illinois and police will continue to make arrests. Even so, Foxx said she does not think it is a waste of time for police officers to arrest people for possession even though her office does not plan to prosecute.
Many police departments are opposed to legalizing marijuana. Police Supt. Eddie Johnson was unavailable for comment.
But not all law enforcement officers oppose legalizing marijuana or expunging marijuana convictions.
"As a retired Chicago police officer, I have been on record in support of recreational marijuana with stipulations," said Richard Wooten, a Chatham resident and president of the nonprofit Greater Chatham Alliance. "Our prisons are filled with African Americans convicted on small amounts of marijuana. I am in full support of State's Attorney Kim Foxx's decision to either diverting or not filing small amounts of marijuana cases."