Tonika Lewis Johnson's Folded Map Is Transformed Into A Stage Play
1/9/2019, noon | Updated on 1/9/2019, noon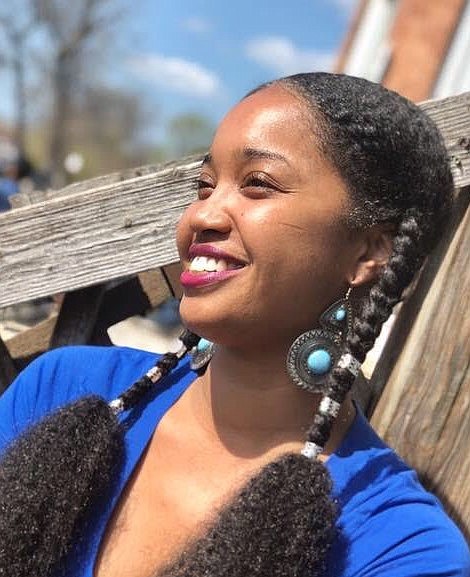 Tonika Lewis Johnson's Folded Map Is Transformed Into A Stage Play
By Katherine Newman
The well-known photography project, Folded Map, was created by Tonika Lewis Johnson as a way to connect Chicagoans with their cross-city map twin. Starting Jan. 18, the story of Folded Map and how it came to be will be performed live as a mid-length stage play at Collaboraction, 1579 N. Milwaukee Ave., 3rd Floor, in Chicago's Wicker Park neighborhood.
Folded Map will be performed Friday, January 18 at 9:30 p.m., Wednesday, January 23 at 7:30 p.m., and Saturday, January 26 at 7 p.m. Tickets to each performance are $10 for students, artists, educators, and seniors; $25 general public.
Collaboraction is a social-issue driven contemporary theater and the Folded Map stage play is one of several new productions that will be viewable at their second annual Encounter winter festival that runs from January 15 to 27.
"Folded Map visually investigates disparities among Chicago residents who live on the same street but in different neighborhoods while bringing us together to have a conversation," said Tonika Lewis Johnson.
Many people across the city are familiar with Johnson's photography project that connects north side residents with south side residents who live on the same street but at opposite ends of the city. What most people don't know, is how Folded Map came to be.
"This is kind of like an introduction of what the story of Folded Map looks like. There has been a lot of media coverage about Folded Map and because of that people have experienced the project in a specific way and they understand the concept," said Johnson. "The next question that I eventually get that wasn't addressed in the media coverage was how did I come up with it."
When presented with the opportunity to transform Folded Map into a theatrical production, Johnson knew she wanted to offer a true insight into what went on behind the scenes and how the iconic project got its start.
"This production is another way to illuminate the larger issue of segregation and how it creates a dual existence for people of color especially people who grew up on the south side," said Johnson. "Because I had the experience of living on the south side and having to go to the north side and then eventually living on the north side and then moving back, afforded me a perspective to clearly see these disparities in a way that a lot of Chicagoan's don't see," said Johnson.
Ironically, one of Johnson's map twins happened to be Chicago theater artist Brighid O'Shaughnessy. The pair met through the Folded Map project and they were able to work together and create the on-stage adaptation.
"The theatrical production of the origin story of Folded Map shares my lived experiences and is the perfect way to help people understand how Folded Map was created," said Johnson.
To purchase tickets and for more information, visit collaboraction.org, email boxoffice@collaboraction.org or call (312) 226-9633.