Roseland Medical District moving along slowly
1/9/2019, noon | Updated on 1/9/2019, noon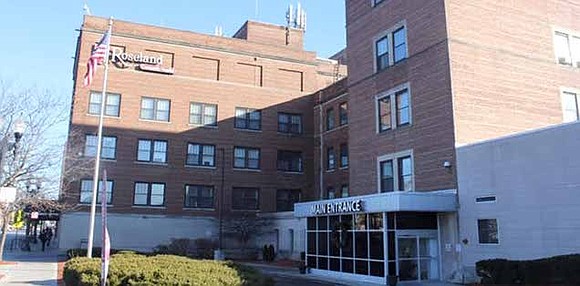 Roseland Medical District moving along slowly
BY WENDELL HUTSON, Contributing Writer
One of four medical districts in Illinois is located on the Far South Side in Roseland, and despite some progress in development, one alderman said progress remains slow.
In 2011, when the Roseland Medical District was created, elected officials from former Gov. Pat Quinn to Alderman Carrie Austin (34th), whose ward includes the 100-acre medical district, said upon its development, the area would see a spur in economic development.
But nearly eight years later, Austin said not much development has taken place other than Roseland Community Hospital keeping its doors open despite financial woes.
"I am not satisfied with the current growth of the medical district for several reasons. The state's budget impasse from August 1, 2015 to August 31, 2017 has had an extremely negative impact on the medical district and the area as a whole," said Austin. "Much needed funding from the state was not provided to serve our hospital, postal service and social services."
She added that because Roseland Hospital was on the brink of closure in 2013, it hindered progress for the medical district.
"It created an unnecessary level of uncertainty among residents, businesses, developers, and investors," added Austin.
If a municipality fund made up from the city, county and state was created in low-to-moderate, income distressed communities it could help medical districts flourish, contends Austin.
Besides the medical district, which is bounded by 110th and 112th streets and Stewart and Michigan avenues, the state's other three medical districts are located in Springfield, East St. Louis and the Near West Side.
Tim Eagan, chief executive officer of Roseland Community Hospital, was unavailable for comment and Eva McMiller, director of operations for the hospital, said she knew very little about the medical district.
"I have only been in this position for six months and while I heard of the Roseland Medical District, I do not know enough about it to make a comment," McMiller told the Citizen.
The 12-member medical district commission, which to date has eight members including Eagan, hired the nonprofit Far South Community Development Corporation in 2018 to assist it.
"Our organization is providing administrative and programmatic services, fundraising and planning efforts to the commission to make it more viable," said Abraham Lacy, executive director of the nonprofit.
"This year we plan to redesign the website (roselandmed.org), recruit more members to join the commission and solicit funding from the state now that we have a new governor."
According to Lacy, a big reason why the commission is not yet fully operational is because of a lack of funding from the state.
"The previous governor [Bruce Rauner] did not want to help at all," said Lacy. "If there is no investment we cannot expect anything to happen.
Hopefully, with a new governor, the medical district can finally get the help it needs from the state to grow into something good for the community."
Bruce Rauner, who did not return phone calls seeking comment, lost his re-election bid in 2018 to billionaire businessman J.B. Pritzker.