Newly Organized Resident Association of the Westside Will Empower Residents
1/9/2019, noon | Updated on 1/9/2019, noon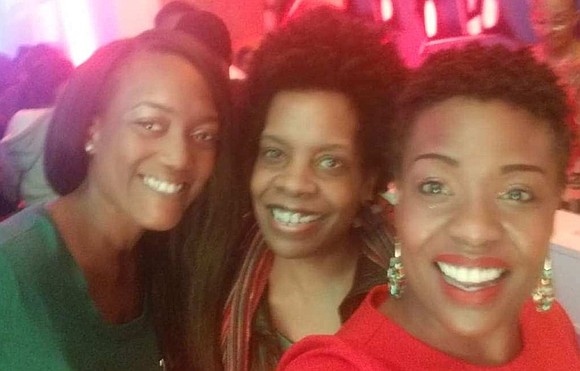 Newly Organized Resident Association of the Westside Will Empower Residents
By Katherine Newman
The Resident Association of the Westside (RAW) is a newly formed organization that aims to organize residents, better utilize community assets, and create a stronger sense of pride and accountability among residents. RAW was formed by three west side women, Shameeka Turner, Nisha Singh, and Vanessa Stokes, who came together to help put residents first in their neighborhoods.
"We are an asset-based community project for residents by residents and we are pulling together our particular skill set to help improve the west side," said Turner.
After being born on the west side, living in the suburbs for 15 years, and then moving back and owning property in Austin, Turner said that she has noticed a lack of engagement from residents and a variety of community organizations that are spearheaded by non-residents.
"I was born and raised on the west side and then I left for about 15 years and then I moved back last year," said Turner. "I learned how to ride my bike on this block and now I'm out on the block like what happened? What caused that break down in communication and just overall resident involvement to lead up to where we are now and how can we make it better?"
While working for a west side organization, Turner noticed that there was a major lack of resident involvement when it came to decision making and that many organizations were not operating in what she thought was the best interest of the residents.
One of the goals of RAW is to distinguish what businesses and organizations are helping the west side communities they are located in and which are not.
"Residents of the west side want to see a thriving community and we want to help make that happen. If that is not an organization's real goal we need to make that known and we need to make it known that maybe these certain organizations aren't acting in the best interest of the west side. For the organizations that are, we want to love them," said Turner.
As time goes on and the organization grows, they are hoping to host a variety of events and community initiatives that would involve all residents, young and old.
"We want to start an initiative with recycling and throwing trash away because that is a big pet peeve of mine and I think a good place to start is just with the basics of throwing away your litter and making our neighborhoods beautiful," said Turner.
For now, the group is just getting started and finalizing their goals and vision but within the next year they hope to have a strong network of residents all working collaboratively to improve the west side community.
"It's just three of us right now and we are just working on finalizing our business plan and putting together our website and we are sharing information on social media," said Turner.
To learn more and get connected, follow the Resident Association of the Westside on Facebook.